I have something exciting this week! As promised last week, today you get instructions for the alternate sashing! 
I'll keep this short and sweet.
Don't forget if you are on Instagram please be sure to tag me @bretquiltdesigns in all of your posts and use the hashtag #pumpkinpatchedquilt.
Quilt Along Schedule
Each Monday you will be receiving a weekly email prompt with the week's tasks and instructions for the week's pumpkin patched quilt along.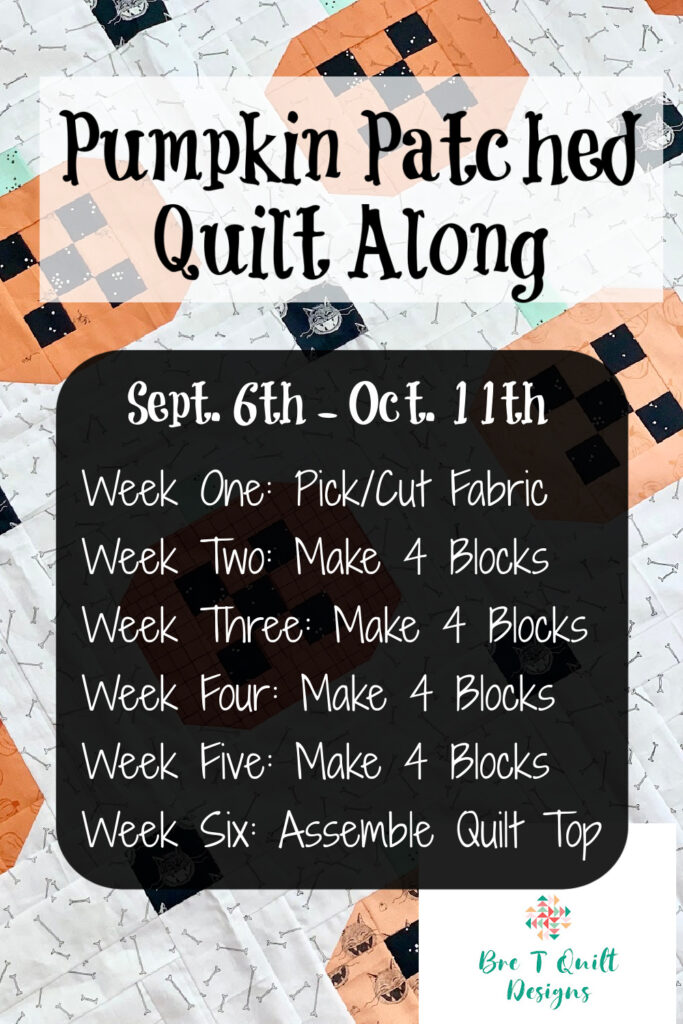 If you haven't picked up your pattern yet, you can do so here: Bre T Quilt Designs Shop
Here we go! Here is a photo of my finished Art Gallery version with the alternate sashing!  Isn't it adorable?!
I wanted to get this to you this week so you had a bit of time to read through, gather materials, and decide on what route you'd like to take.
I will say piecing the sashing for this version was a lot more labor-intensive than the original sashing was. So if you are on a time crunch, go with the original.
However, if you are looking to spice up your quilt a bit, and you have extra coordinating fabric, give this alternate sashing a try!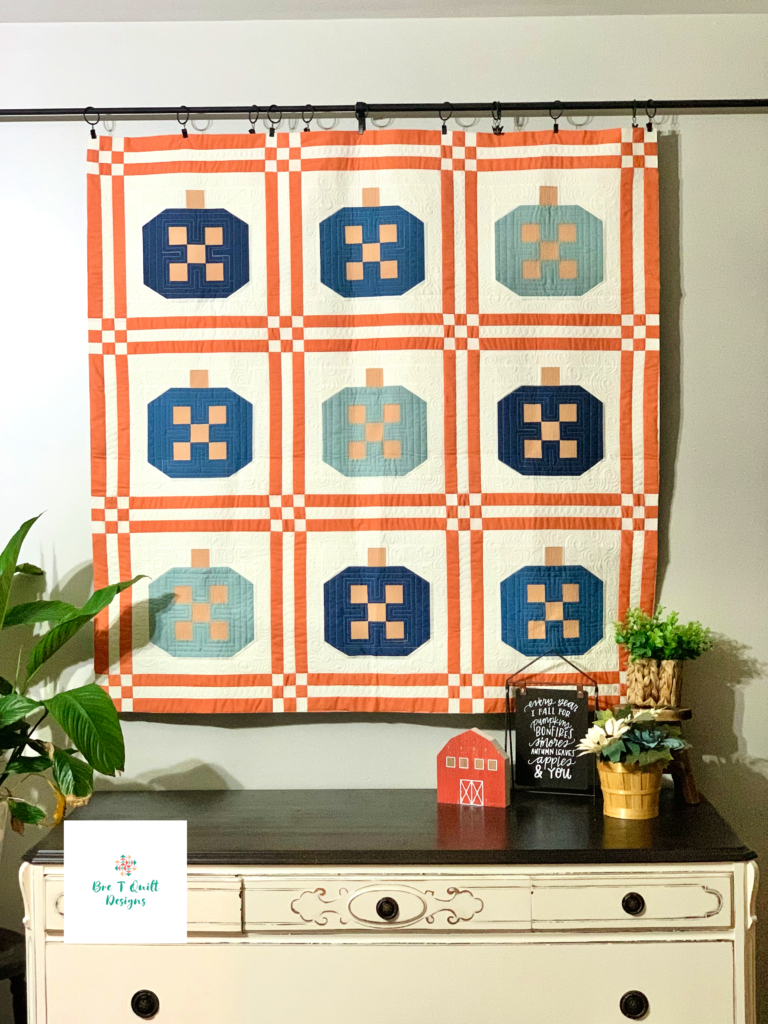 You can download the instructions for the alternate sashing, in my resource library! If you haven't signed up to gain access yet you can do so here.
Here are the last four of my Spooky & Sweeter blocks!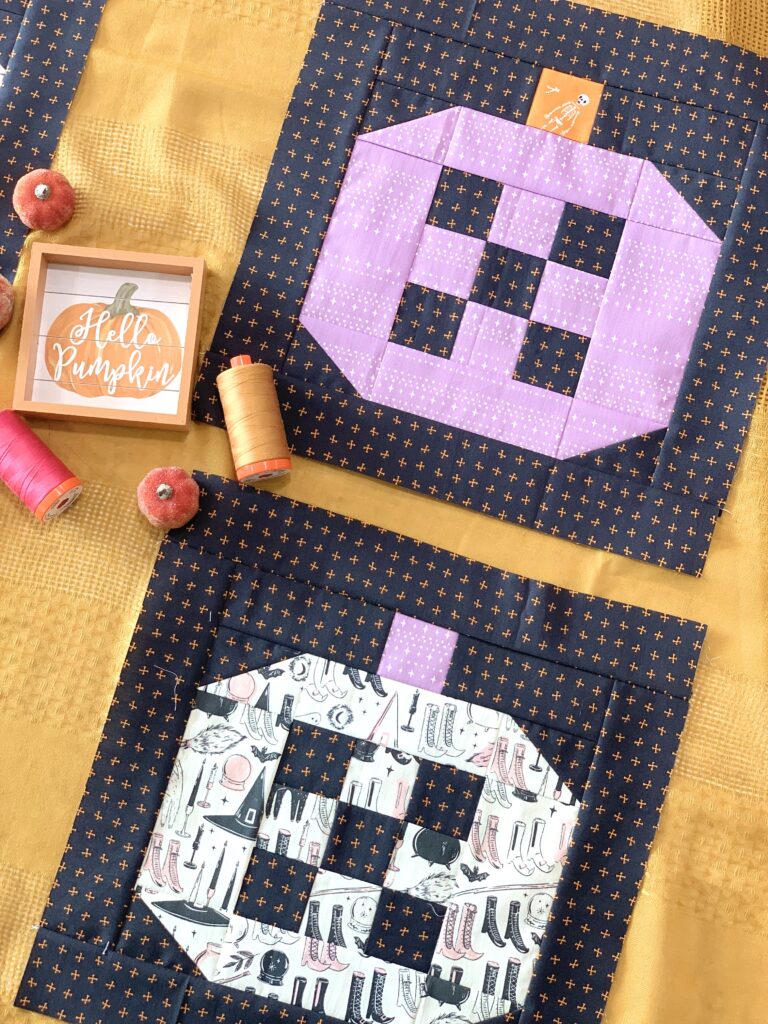 Seriously, I love seeing your blocks pop up on my newsfeed so keep the posts coming!! Next week we'll be assembling our tops!
If you have any questions please reach out to me, I'd love to help!
Pumpkin Patched Quilt Along Info
Pumpkin Patched Quilt Along- Week 1
Pumpkin Patched Quilt Along- Week 2
Pumpkin Patched Quilt Along- Week 3
Pumpkin Patched Quilt Along- Week 4
Pumpkin Patched Quilt Along- Week 5
Pumpkin Patched Quilt Along- Week 6