Let me show you how to make a DIY quilty Christmas sweater.
You see I'm a member of a local quilt guild. When Christmas rolled around they threw a lovely party for all of us quilters.
When it came time to take the obligatory group photo, I looked around me and realized that I was underdressed. My grey t-shirt and jeans were no match for all the lovely red Christmas sweaters and cardigans filled with golden broaches. They looked great and I stood out like a sore thumb.
I was unaware of the unspoken dress code.
As I was sewing up my fun Letters For Santa quilt, I was inspired by the leftover scrap strips. I decided to go all out for my Christmas party attire and threw together this adorable quilty Christmas sweater.
To make mine I picked up this cozy red sweater from Old Navy. I've also seen them on Amazon and at Hobby Lobby or Joann's.
The fabric scraps are from Bonnie & Camille's Merry Little Christmas fabric line.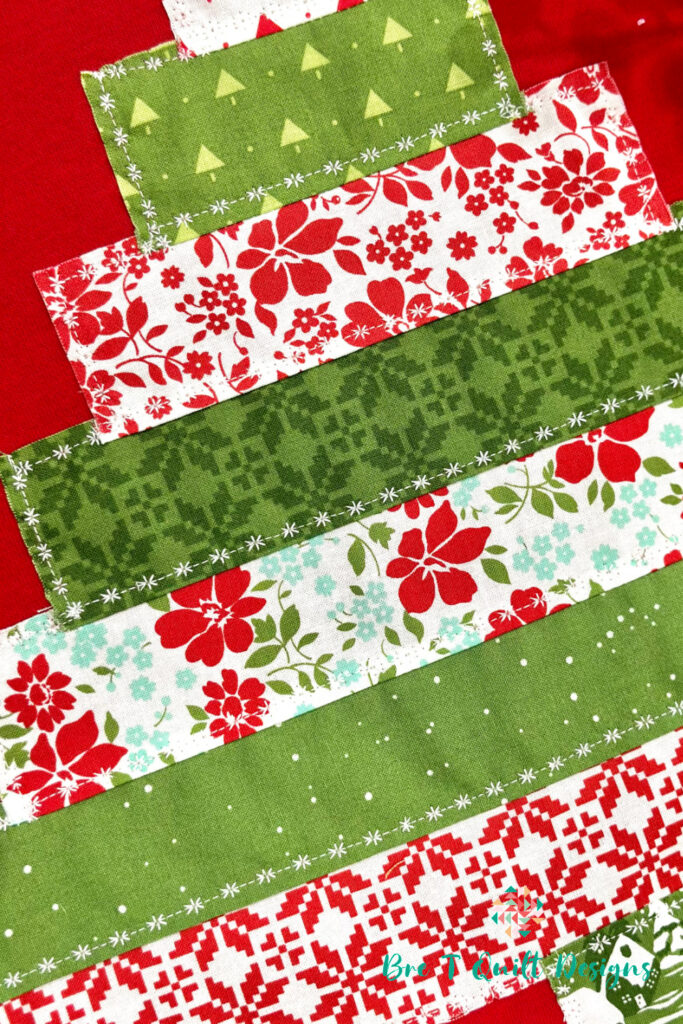 I even used a decorative snowflake stitch to tack it down and it turned out so good!
I loved it so much and it was so simple to make I made up instructions so you can make one too!
By downloading this free pattern you're signing up for my email list. I send out occasional emails when I have new quilt patterns or free resources to share like my casserole hot pad pattern. You also gain access to my resource library for more free pdf downloadable resources. Sign up below!