This fat quarter quilt pattern is perfect to start working through your over-flowing stash of fat quarters.
I am so excited to show off "The Picnic Quilt".
The picnic quilt is fast and simple and uses a whole bunch of fat quarters with just a smidge of background fabric. Perfect for stash busting!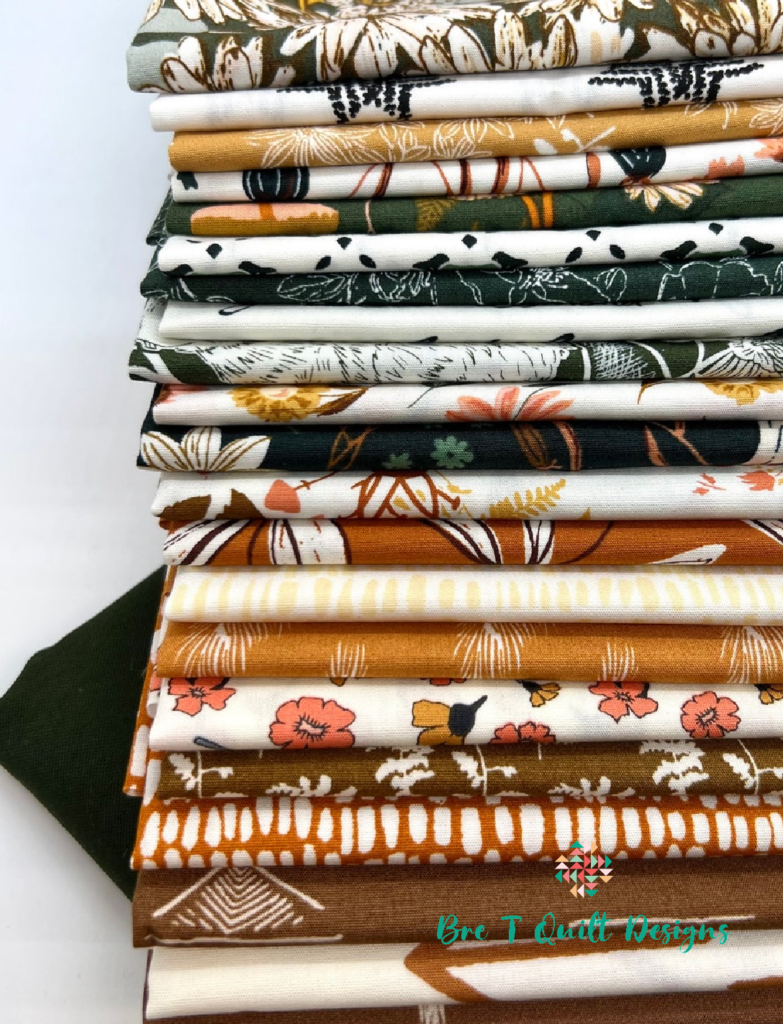 The Picnic Quilt Origin Story
I made up our very first picnic quilt when I first started on my quilting journey. I used my two favorite blocks, sawtooth stars and nine-patch blocks. We keep it in the car and any time we are doing an activity with the kids that requires sitting on the grass I pull out this quilt and the kids love pushing their cars across it, eating a quick snack, or taking a rest on it. It has seen parades, 4-h meetings, sports games, and more! It is my most used and well-loved quilt!
I am so excited to make it available to you!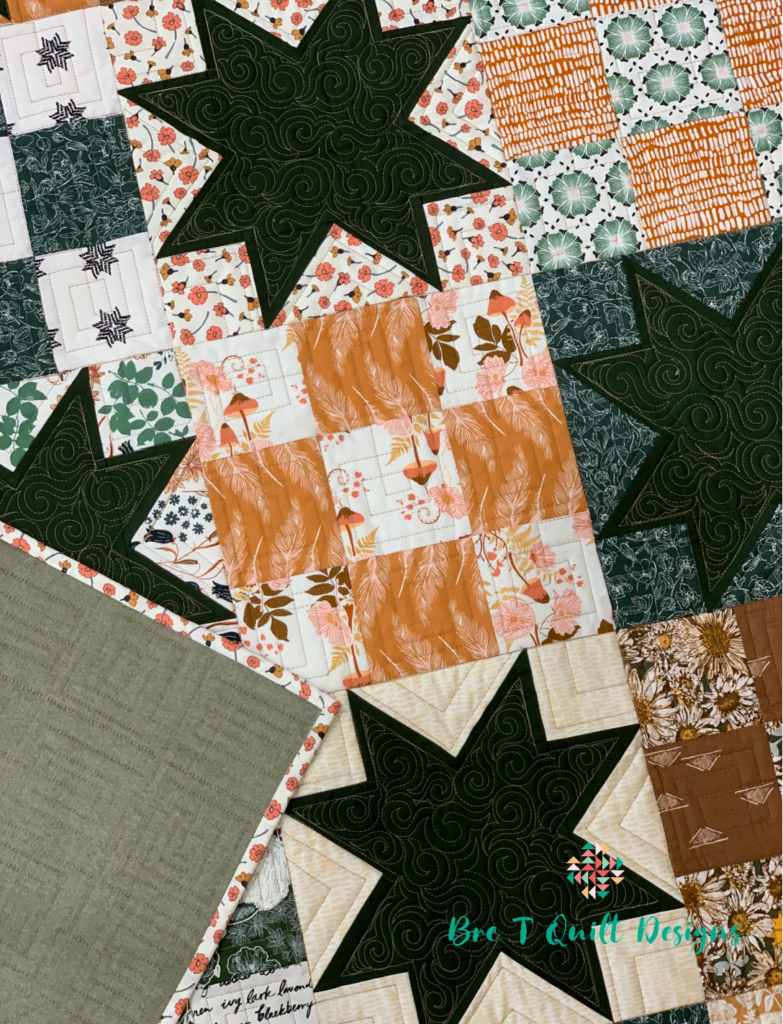 Fat Quarter Quilt Pattern
The Picnic Quilt is the perfect stash-busting pattern! It takes 21 fat quarters and 1.5 yds of a coordinating solid. It looks great with a scrappy mix of colors making it great for pulling fat quarters from your stash.
The Picnic Quilt is a great fat quarter quilt pattern for beginning quilters. It is easy to follow along and teaches you the foundations for these two simple blocks, that make a stunning effect. It's also great for more advanced quilters looking for a quick project that works through their stash! I know I am always on the hunt for a great fat quarter quilt pattern!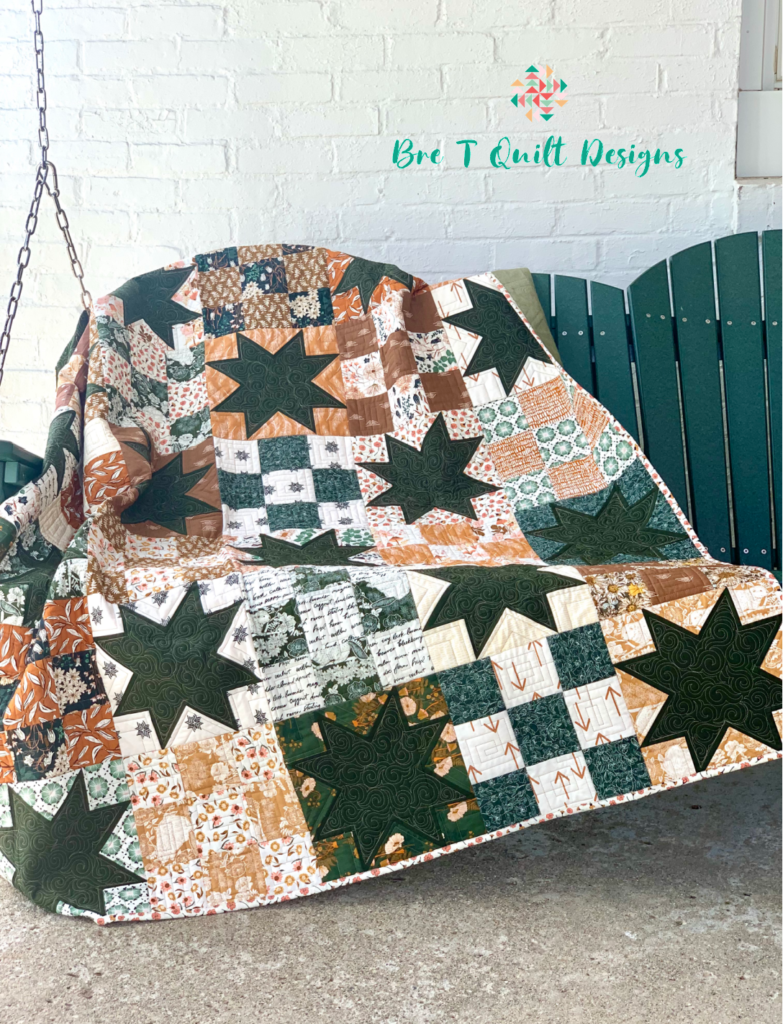 Backing
I wanted a nice cozy backing for this one making it a great cuddle on the couch quilt. I used this beautiful green Essex linen fabric. It is so soft and warm!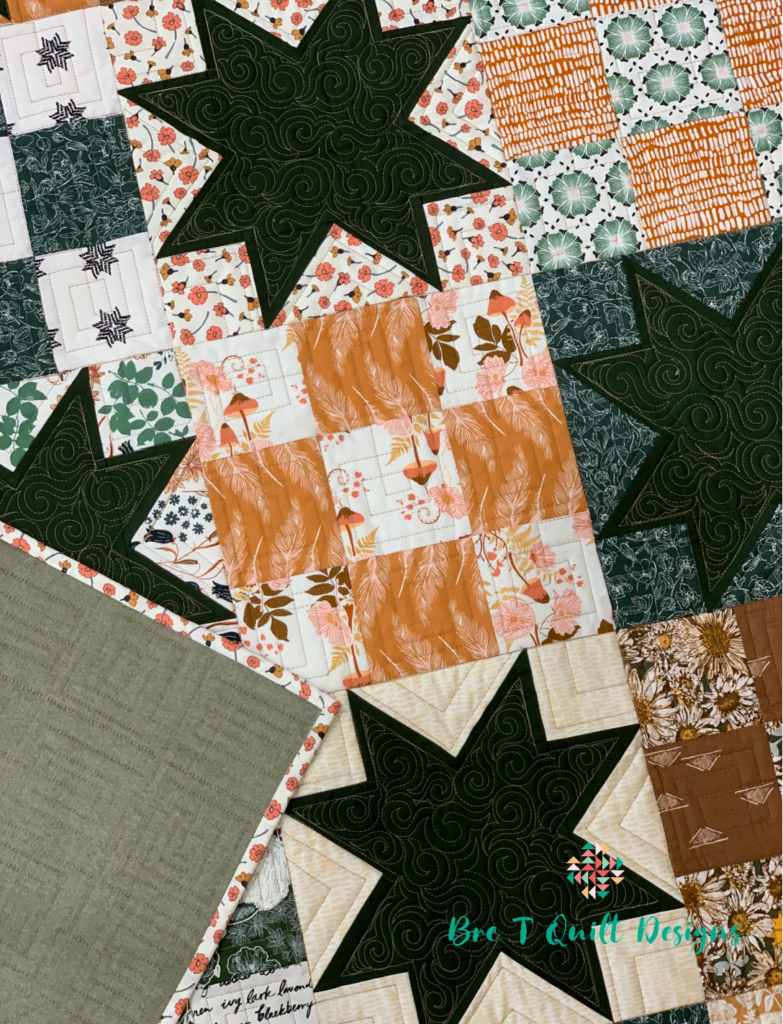 Quilting
This quilt was beautifully custom quilted by @kellyannquilts. I adore the swirling in the stars and the geometric design of the nine patches. Having a quilt custom quilted is my go-to especially when I'm short on time or excited about cutting into the next project.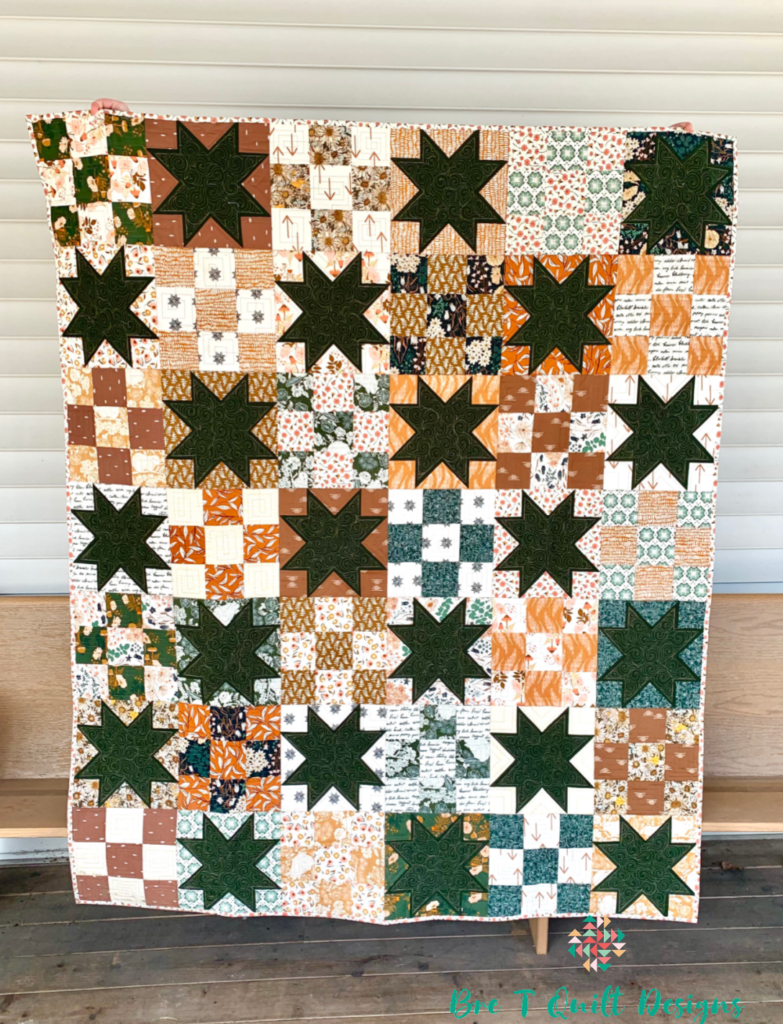 The Picnic Quilt
The picnic quilt pattern is available in my pattern shop now.
Be sure to check out my other two versions in Bonnie & Camille & Poppie Cotton fabrics!
In the meantime, you can find this quilt kit over on Etsy at Kay Marie Quilt Co. to make your own!