Today I'm sharing a free pattern for the perfect quilted gift for Christmas. A quilted casserole sized-dish hot pad.
I never seem to have enough room on the stove or enough of those small hot pads to set out all of my hot dishes on the holidays.
I was especially worried about it after we upgraded our countertops. I'd heard horror stories of things shattering or staining.
So out of necessity, I designed these quilted casserole dish hot pads. I've been gifting and using them for a few years now and figured it was time I shared the pattern with you! They make the perfect quilted gift for Christmas!
You can get access to the pattern by signing up for my newsletter here: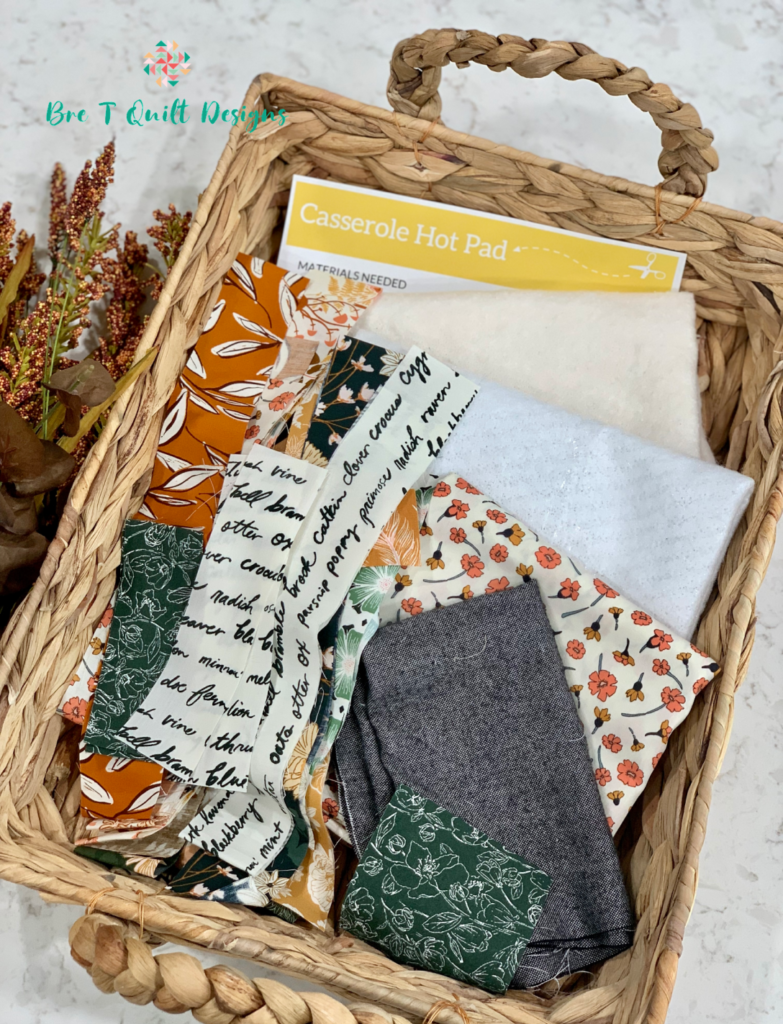 Materials Needed
Scrap Fabrics
Batting
Backing Fabric
1/4″ yard binding fabric
Walking Foot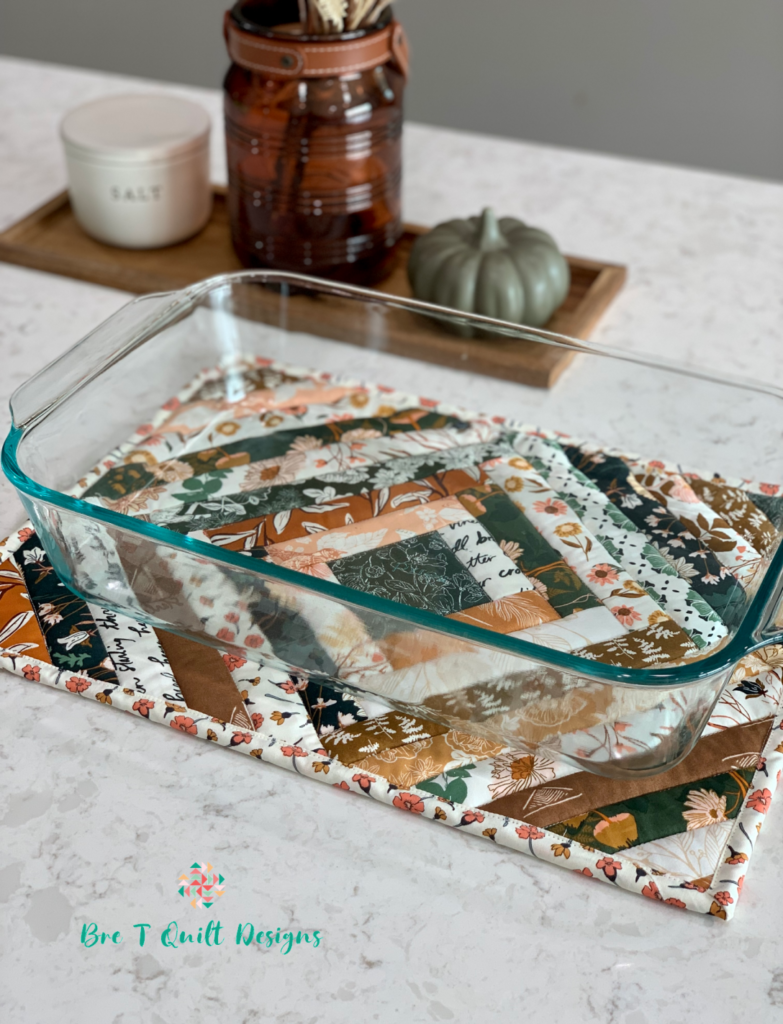 This pattern is so easy to make and super practical! Who doesn't love a handmade gift that will actually get used and also clears out your scrap bins?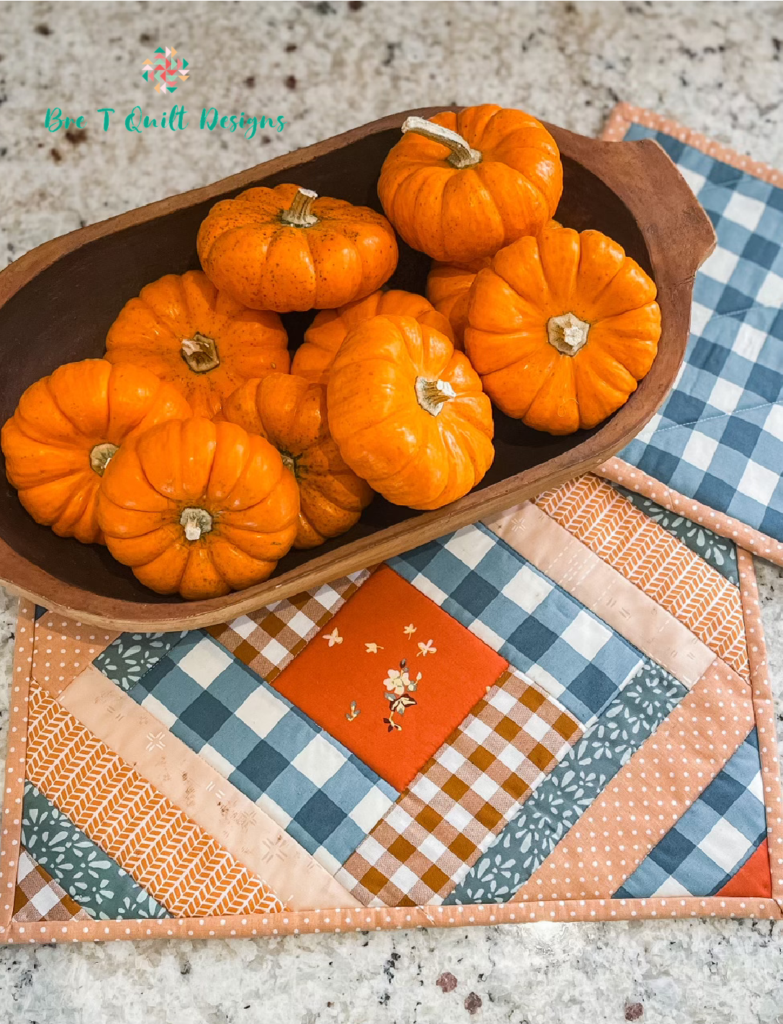 The pattern does call for Insulbrite. This material helps reflect the heat back up and away from your countertops. It is not microwave-safe as it does have metal woven into the fabric. You could replace this with a second layer of batting but I can not promise it is going to be as heat-resistant. You could also leave the second layer out and use these as adorable placemats!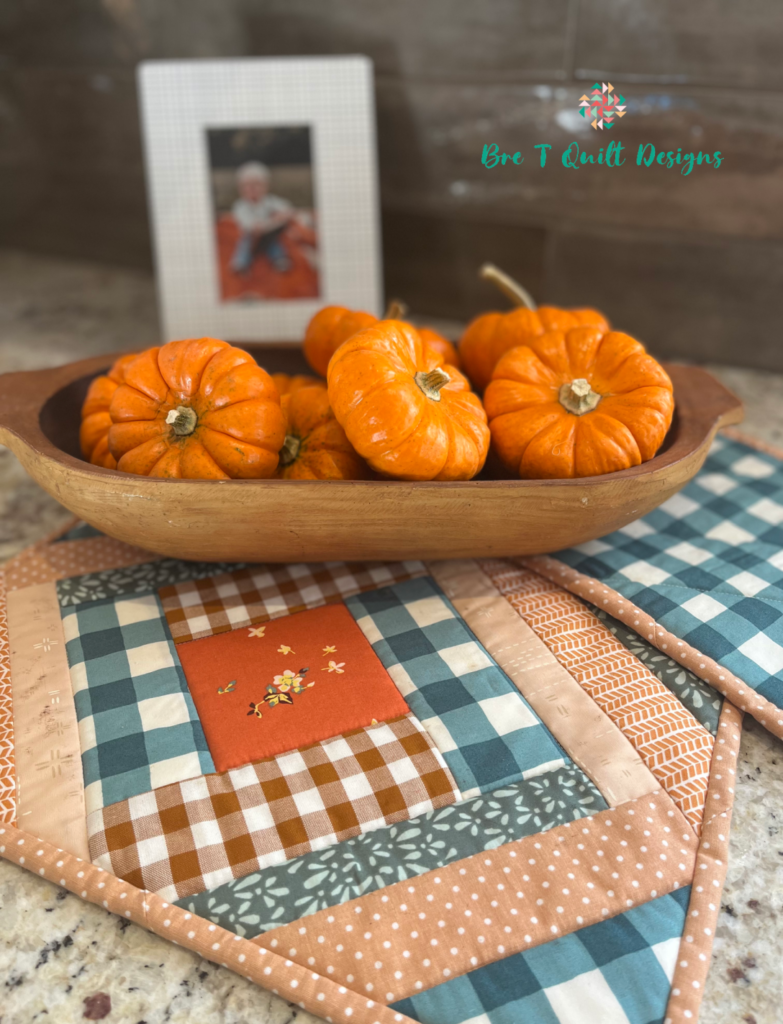 You're are welcome to get creative and customize this as you'd like! It's super simple to size this up or down. Just measure the casserole dish you'd like this to work for and cut your batting to a few inches larger. The pattern I've written is perfect for a 9″x13″ dish. You can also customize it by using wider or skinnier scraps depending on what you have in your bins.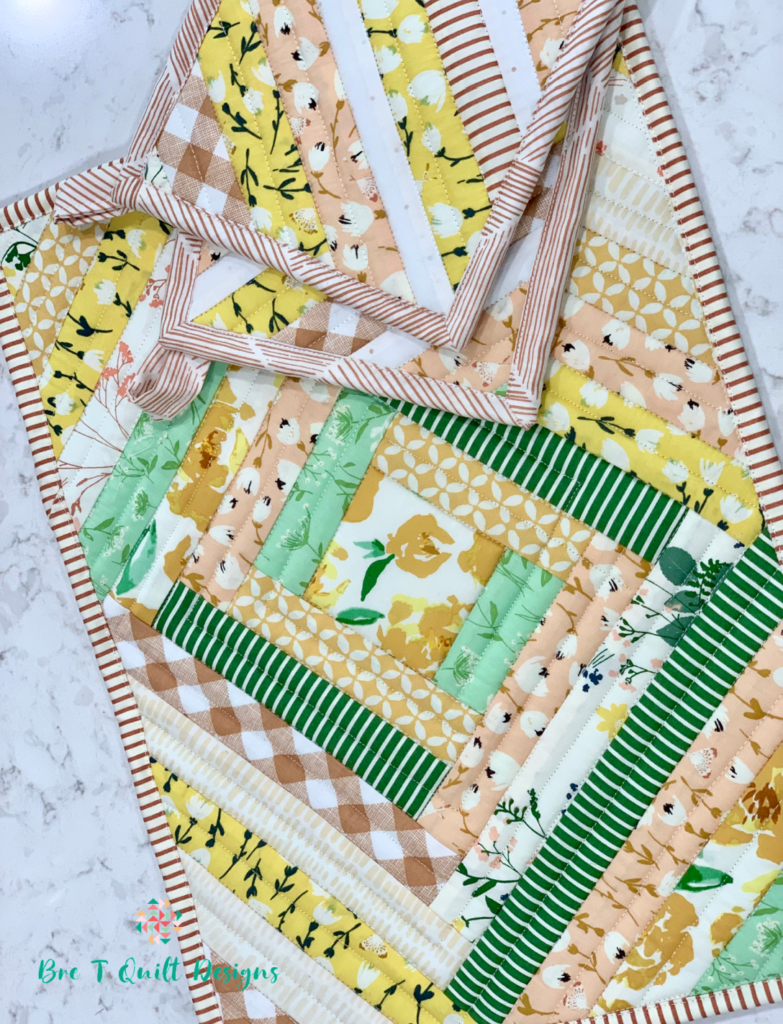 I've even used this same concept to make matching hot pads! This set was donated to a local charity auction. I just love how bright and springy it is!
I hope you love making these hot pads as much as I love gifting them to friends and family! You can download your pattern by signing up for my newsletter here.
For more quilted gift ideas check out this quilted Sew Together Bag or this free patchwork quilt pattern