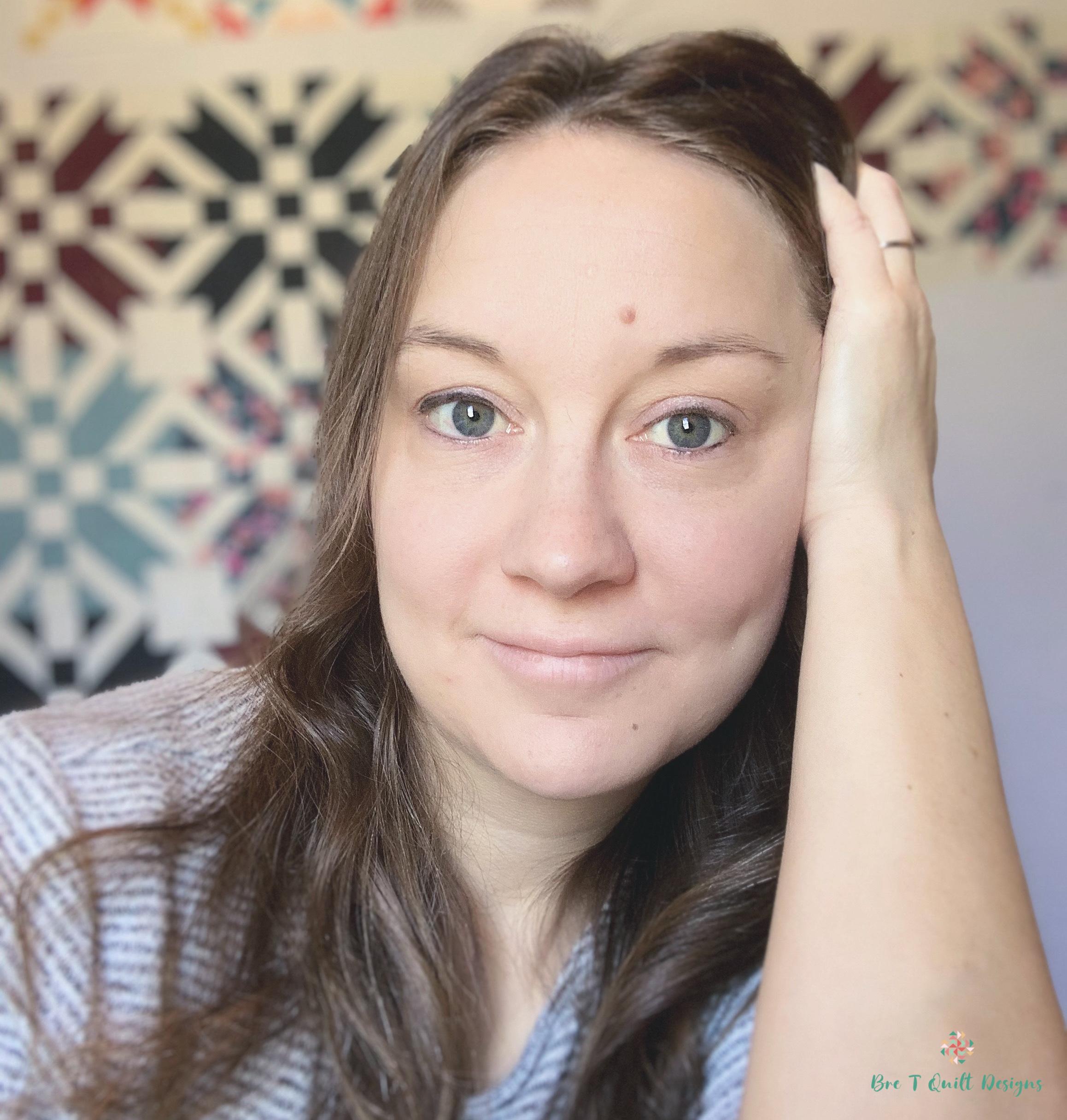 Hi, I'm Bre!  I'm a 30 something stay at home mom to four goofy boys. I love gardening, house plants, drinking tea, scouring thrift stores for vintage, collecting milk glass, rearranging things to confuse my husband, and of course quilting!
I made my first quilt after my late husband passed away in 2017.  I wanted to do something memorable with his military uniforms and scoured Pinterest for ideas.  After using a pen and a small baby book to trace and cut squares, I dusted off my very vintage Kenmore and got to work.  After sharing my sewing endeavors with a few friends I was invited to our local Church Mice quilting group and was introduced to all things quilting.  Thanks to the wonderful ladies I've gotten to know there, I have been learning, inspired, and creating ever since.
I remarried in 2020 to a wonderfully understanding man and have combined my two boys with his.  We spend our days on a small farm in North East Indiana with our boys, a small herd of cows, a brood of chickens, and a few pigs. I spend winters in my sewing room and summers on the porch overlooking our garden.  Life is so sweet.