Can you all believe I made my very first bag!? More specifically a Sew Together Bag. It amazes me that I can make intricate, beautiful quilts, but a small bag just seemed way out of my league.
I have been eyeing this pattern for quite a while. I bought the pattern over a year ago with every intention of sewing one up right away. But if we are being honest, every time I opened the pattern up and started reading I would get overwhelmed close it up, and put it back on the shelf.
That is until I came across Red Boots Handmade on Instagram. She was hosting a sew-along and you all know I love a good sew-along. I hopped over to her blog and read her first week's blog post. It made total sense!
Julia Davis over at Red Boots Handmade has made many many sew together bags and was kind enough to host a sew along, write out weekly tips and tricks, and even made a few videos for the really confusing parts! I could not have made this bag without her. I mean look at this beauty!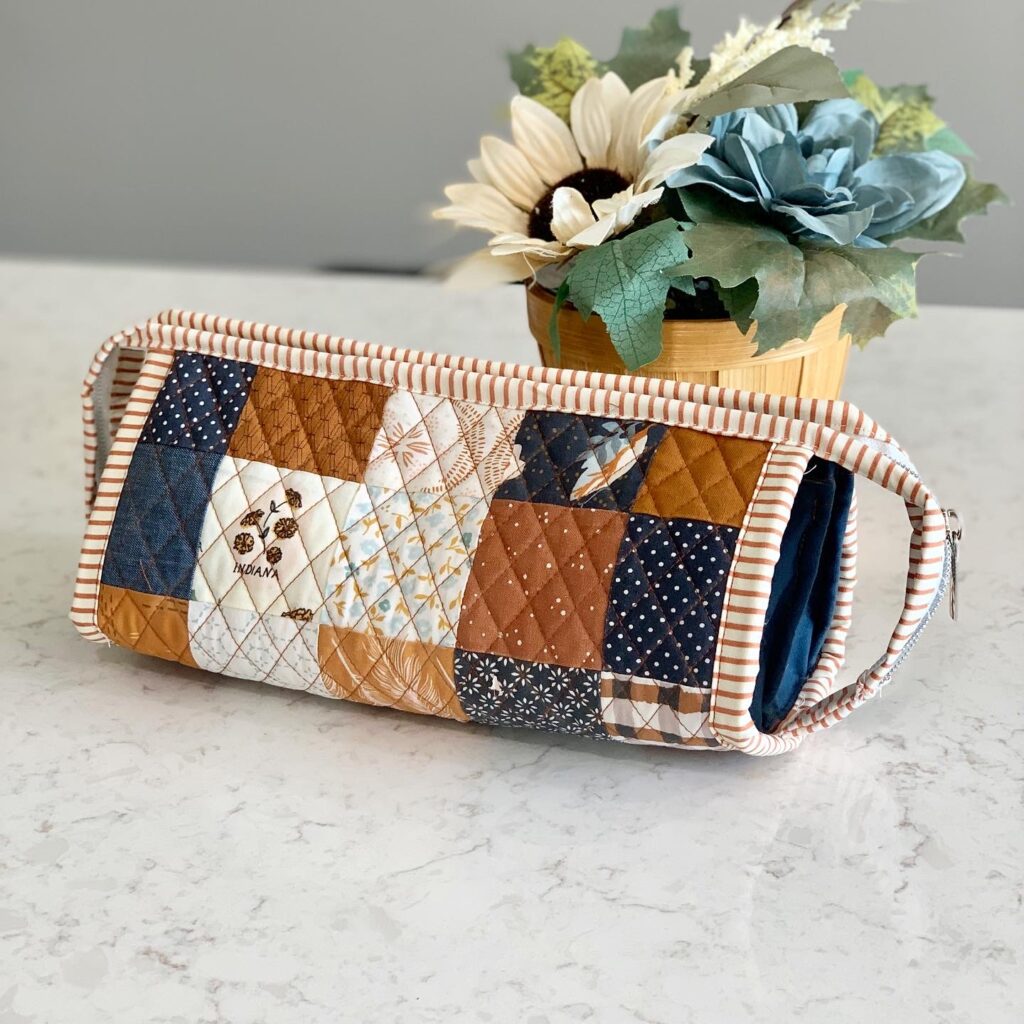 If you are ready to make a bag of your own you can pick up the pattern here. Sew Together Bag pattern. I recommend grabbing a paper pattern, as this bag requires a template and I don't trust my printer to print true to size.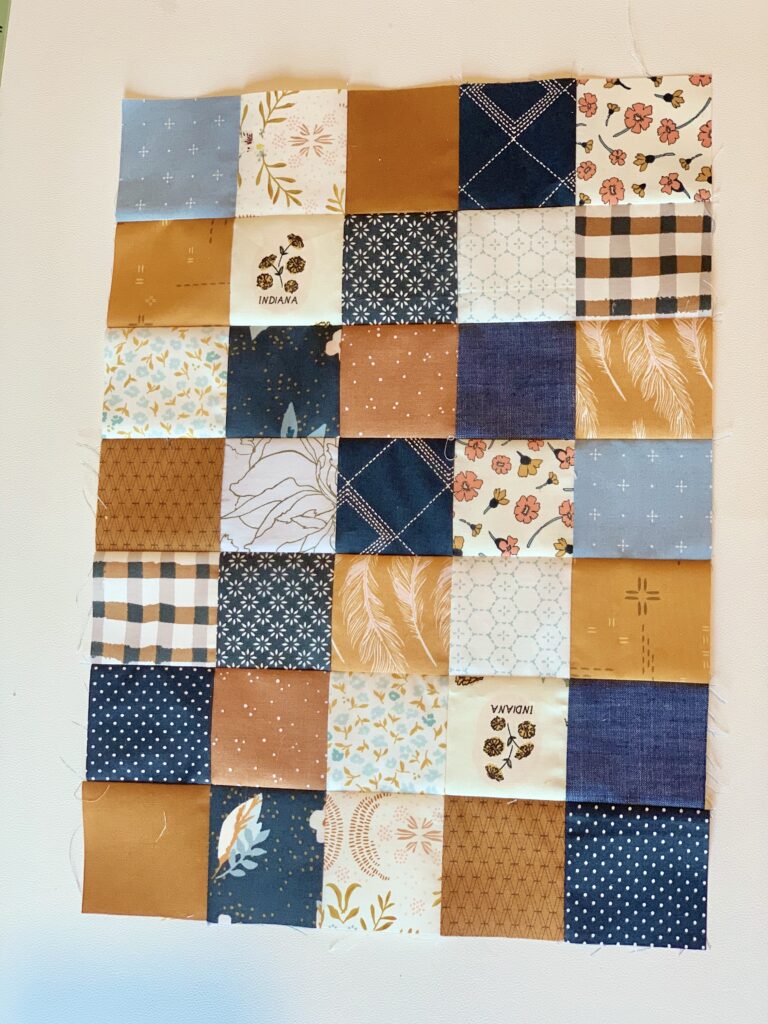 For the outer panel I chose to go scrappy, digging into my Art Gallery scraps. Using scraps from my Art Gallery Clover Fields Quilt and my Art Gallery Lucky Log Cabins Quilt.
She does go over other options like applique in week two.
I quilted my outer panel using a Hera Marker to mark my lines and quilted a small grid design. I really love it!
Check out my Must-Have Quilting Tools to see what else I used.
I used more art gallery scraps for the interior. I was a bit nervous about the zippers and I had to break out my owners manual to figure out how to use my zipper foot, but her instructions made it much easier than I expected!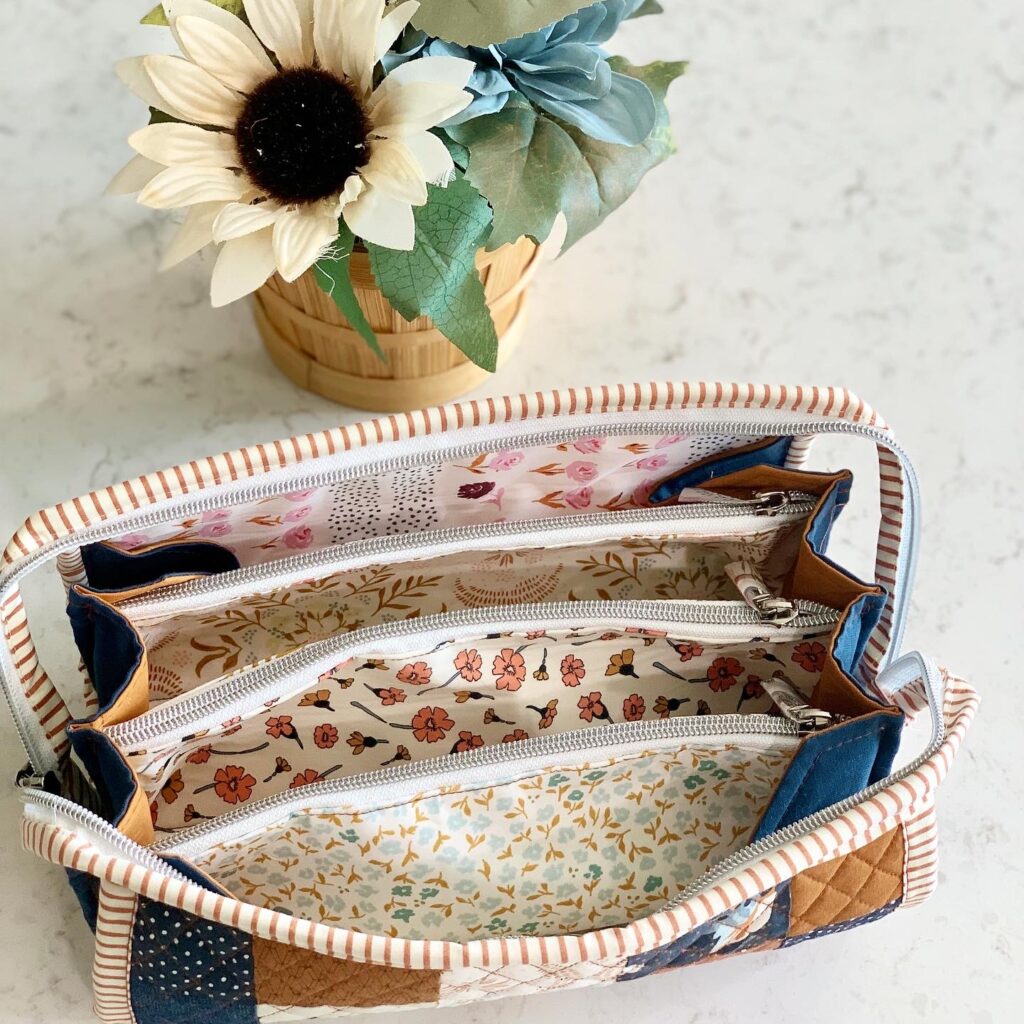 Again if we are being honest, the zippers were cake compared to putting on the binding. I had to use my seam ripper a few times and it's not the prettiest if you look up close. It is a lot of bulk to sew through but again she gives you step by step instructions and even a video to help you get through this.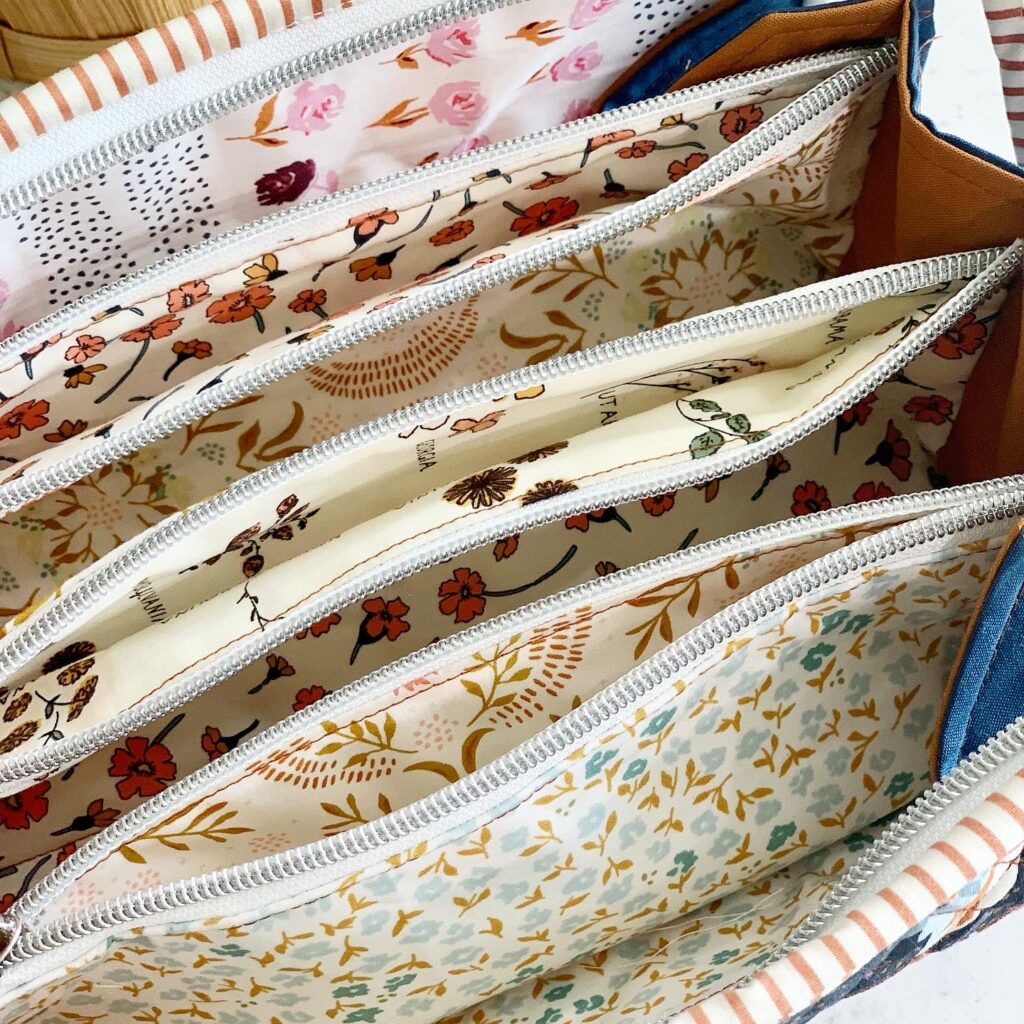 All in all when I finished up this sew together bag I was so stinking proud of myself! I showed it to everyone in the house and they all pretended to be really impressed. haha! It is the perfect size to hold my hexi EPP project. If you've been thinking about making one, hop on over to Red Boots Handmade and sew along!
If you want to watch reels (videos with music) of my progress head over to Instagram and check out Part 1 & Part 2!