T-Minus one day until I pack up my quilting room and head off to my yearly Shipshewana quilt retreat! There are so many things to remember I made up my very own quilt retreat packing list. It's a three-day ordeal so not only do I need to pack up clothes and personal belongings, but I also need three days worth of projects and quilting supplies.
It can be a lot to remember!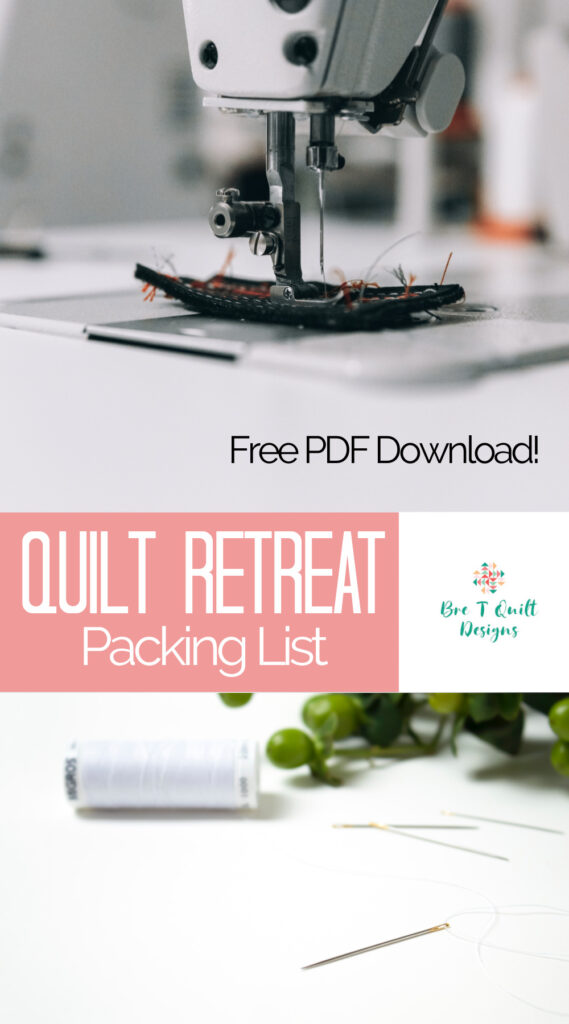 I love going to our bi-annual quilt retreat. It's always a small group of 15 or so women from our local quilting guild. We spend three days/two nights at the Farmstead Inn and have a blast quilting, shopping, and spending time with each other.
I have pre-cut a quilt kit to sew a Christmas version of my Adelyn Kay Quilt Pattern. I'm using Lella Boutiques Christmas Morning line. I think it's going to be gorgeous!
Of course, I'm bringing a few extras. I also plan on making week two's Pumpkin Patched Quilt Along blocks and I've been toying around with cutting out a scrappy Spooky & Sweeter Rough Cut Diamonds quilt.
Thankfully Shipshewana isn't too far from home if we forget something important but I try to be overly prepared and pack up everything I think I may need for the quilt retreat and then some. I always pack extra tools and extra projects.
Check out my must-have quilting tools to see what I am bringing along with me!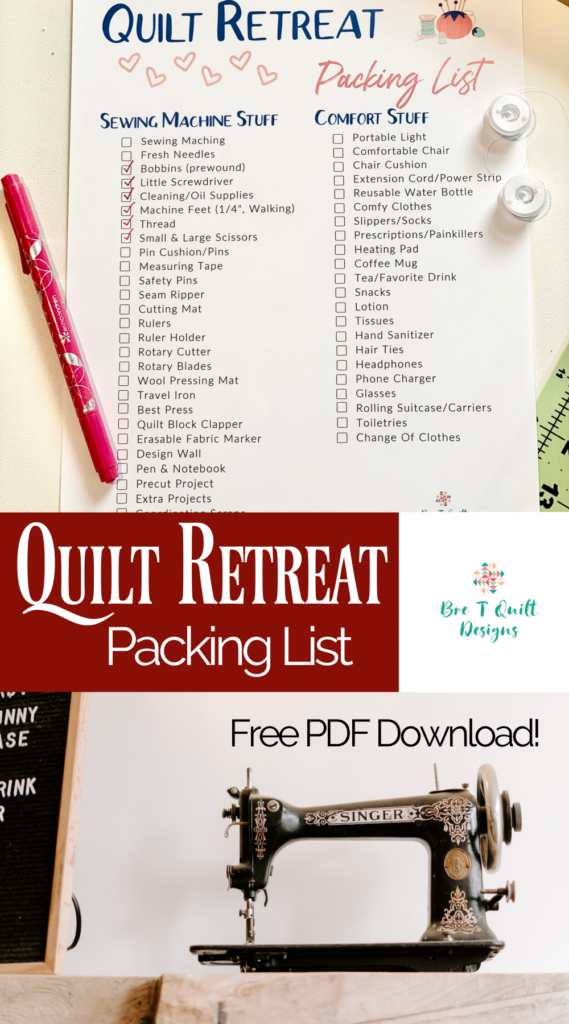 Over the years I have been working on a running list and thought it was time I prettied it up and made it available to you!
This quilt retreat packing list is a free downloadable pdf. To gain access all you have to do is sign up for my weekly newsletter. Not only will you receive access to my quilt retreat packing list but you will also gain access to my growing resource library.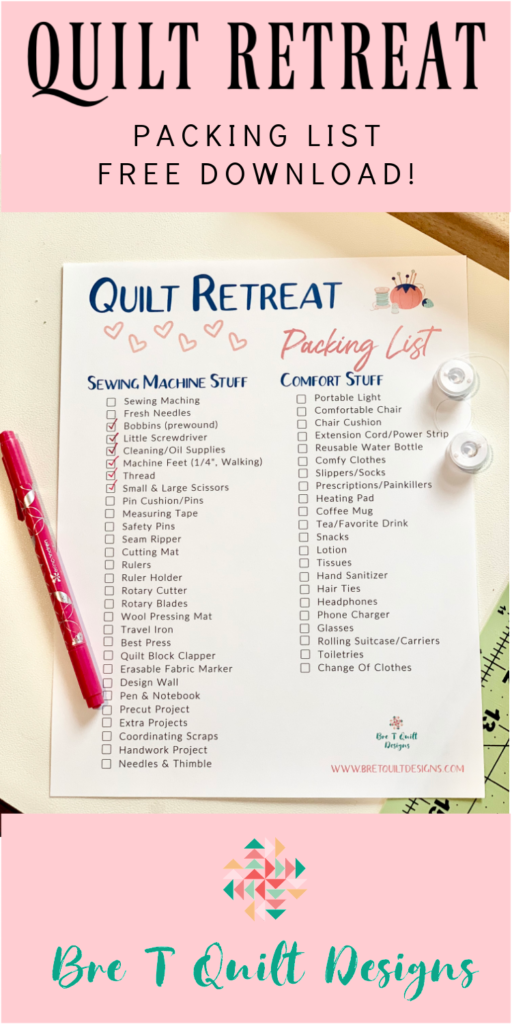 Not all retreats are the same so be sure to check in with your coordinator. We are fortunate in that the hotel provides tables, furnished hotel rooms, and a kitchenette. Before the Farmstead we retreated at a center that provided much less, which meant a larger packing list.
I hope this list is helpful and you have so much fun on your retreat, I know I am so looking forward to mine!
Happy Sewing!
-Bre