SAY HELLO TO THE ART GALLERY ADELYN KAY QUILT!
The Adelyn Kay quilt pattern is a modern, block based pattern perfect for the confident beginner.  This particular quilt is the small throw version, measuring 56″ x 56″ and made using a mash up of Art Gallery Fabrics Homebody & Kismet fabric lines, with a gorgeous Peppered Cotton background.

The kids and I took this Adelyn Kay quilt on a photo shoot at Pisgah Marsh Boardwalk.
It's a beautiful nature preserve that made the perfect backdrop for quilty photos. It was a beautiful day over spring break and made for the perfect place for the kids to stretch their legs int he fresh air.
Quilt photos can be hard, especially when you have four energetic boys helping.  They aren't always the most willing assistants, but they are becoming great quilt holders and are improving on their camera skills.  That is when they aren't goofing around. 😛
PIECING
The wonderful thing about this pattern is it uses simple half square triangles to create a block that looks complicated and intricate, but truly is very easy to assemble.  In fact I've included two different ways to assemble the blocks based on your preferences and feedback from my pattern testers.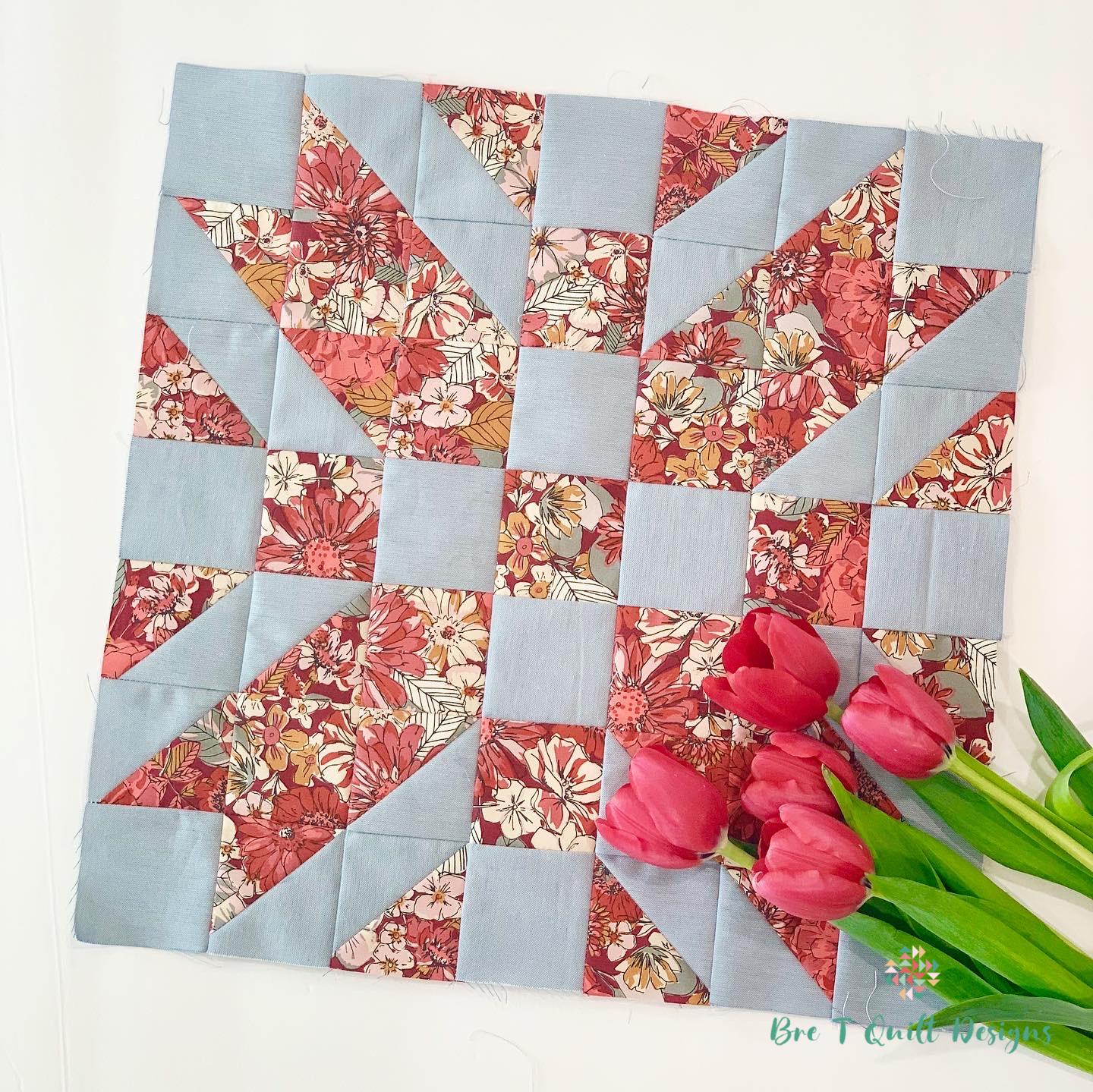 Along with multiple assembly options this pattern includes diagrams and methods such as the magic 8 and strip piecing to create quick work of all of the half square triangles this pattern requires.
I just think it is so important to add whatever I can to my patterns to help beginners learn techniques that will speed up their quilting process while also helping to maintain accuracy.  I hope to do that with this pattern by including instructions on how to use these methods to create this quilt.
The Adelyn Kay Quilt pattern was written with three different sizes in mind.  The baby size features nine blocks with a finished size of 42″ x 42″.  The small throw size features 16 blocks with a finished size of 56″ x 56″.  Finally the large throw size features 25 blocks with a finished size of 70″ x 70″.  Each size comes with cutting and assembly instructions.
FABRIC
As mentioned before, this quilt is made up of Art Gallery Fabrics.
Background: Peppered Cottons (60 Aluminum)- Studio-e Fabrics
Main: Homebody– Maureen Cracknell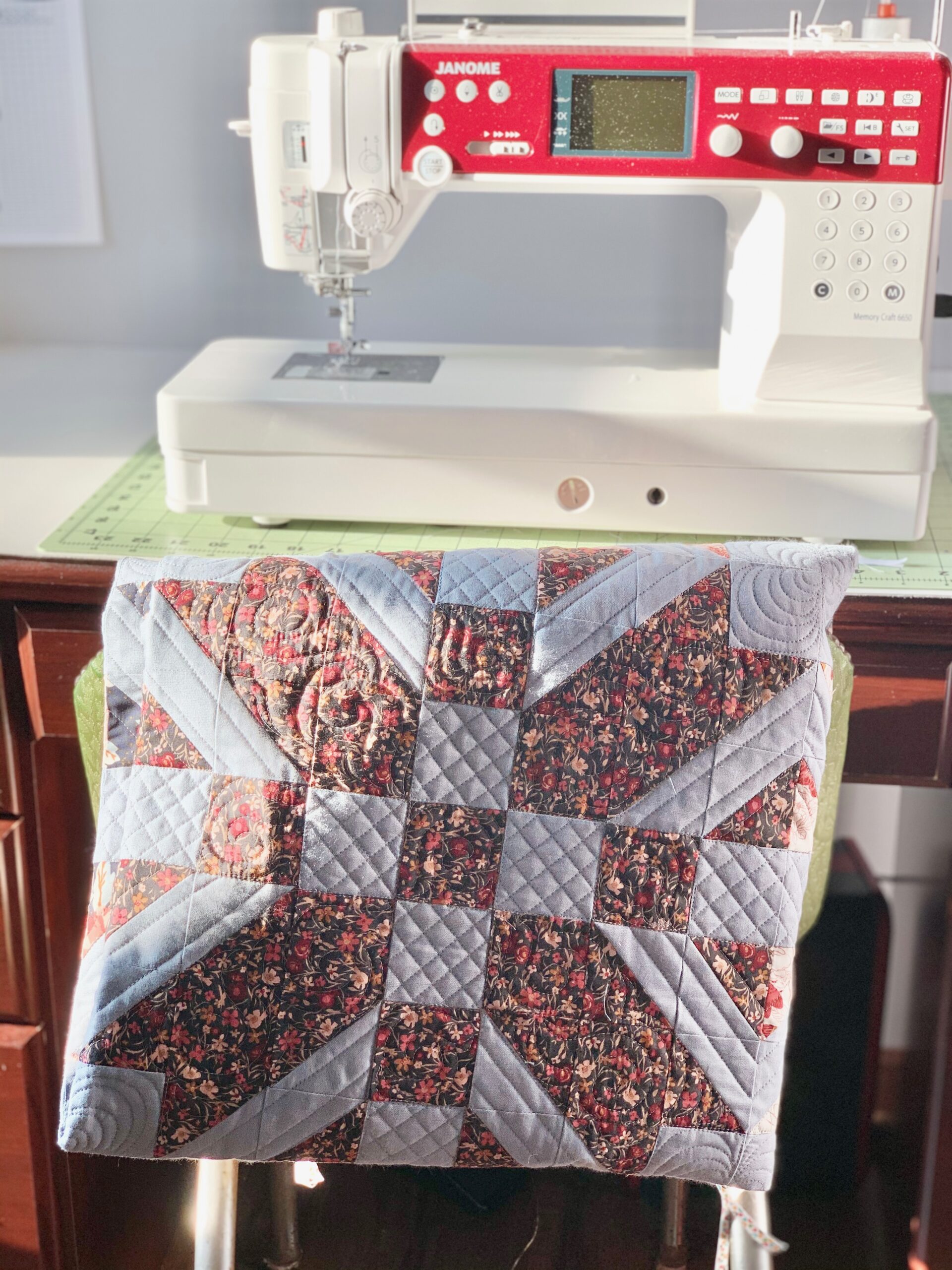 QUILTING
This quilt was custom quilted by the very talented @kellyannquilts. I am so lucky she lives so close and has become a good friend of mine.  I love dropping off quilts and catching up with her.  She does amazing work with her APQS Millie.  Here are some other quilts she has custom quilted for me.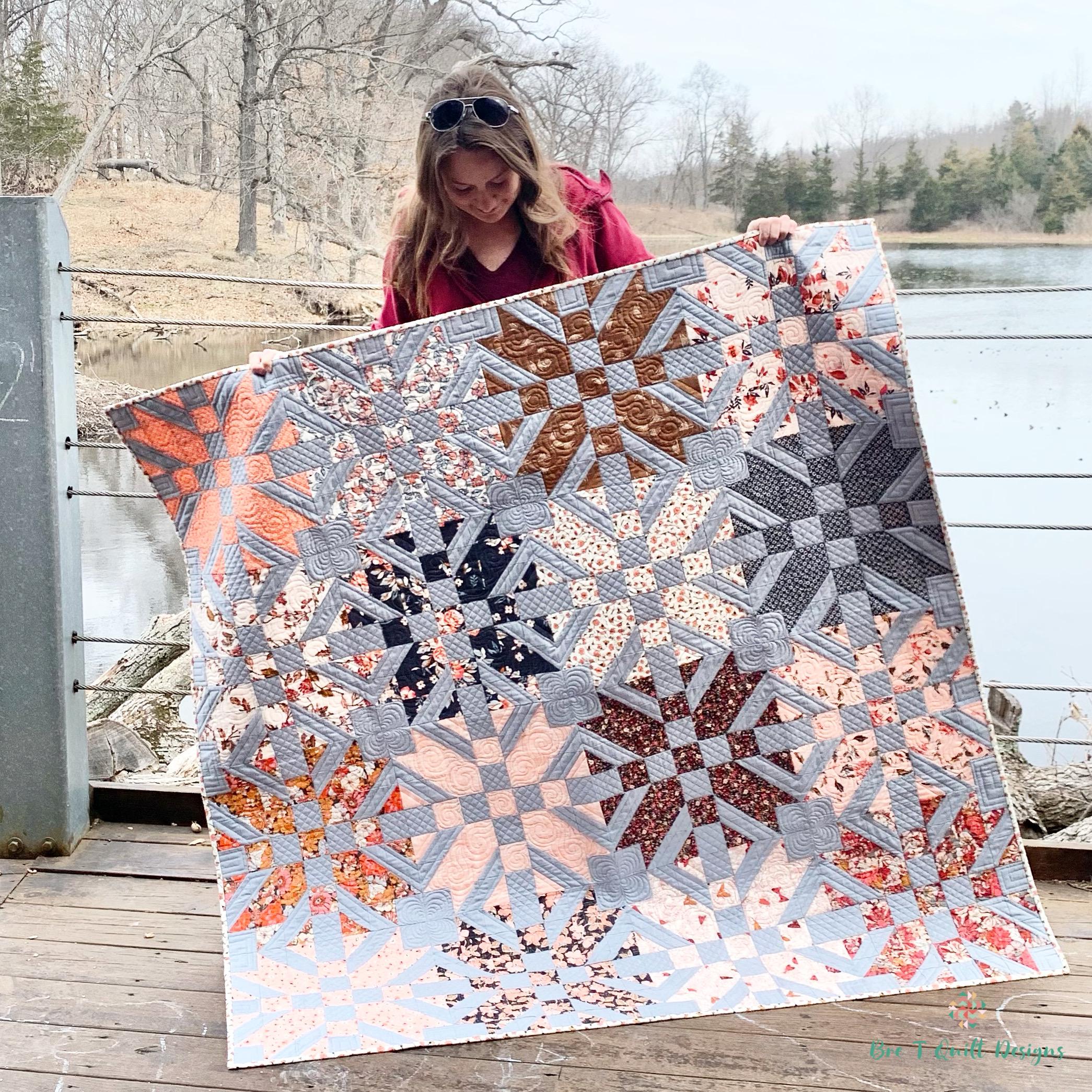 This pattern is near and dear to my heart. I hope you love it as much as I do! I looks great in any fabric and is a great quilt for the confident beginner looking to improve their piecing skills.
YOU CAN PICK UP THIS PATTERN HERE:
ADELYN KAY QUILT VERSIONS
Tester Parade
Quilt Finished: April 2021