I had a few charm packs lying around, so when I saw this Lemon Stars quilt pattern by Missouri Star Quilt Co. I new it would be the perfect fit. It took four charm packs of this Blooms and Bobbins fabric by Mellisa Morris to create this lovely quilt.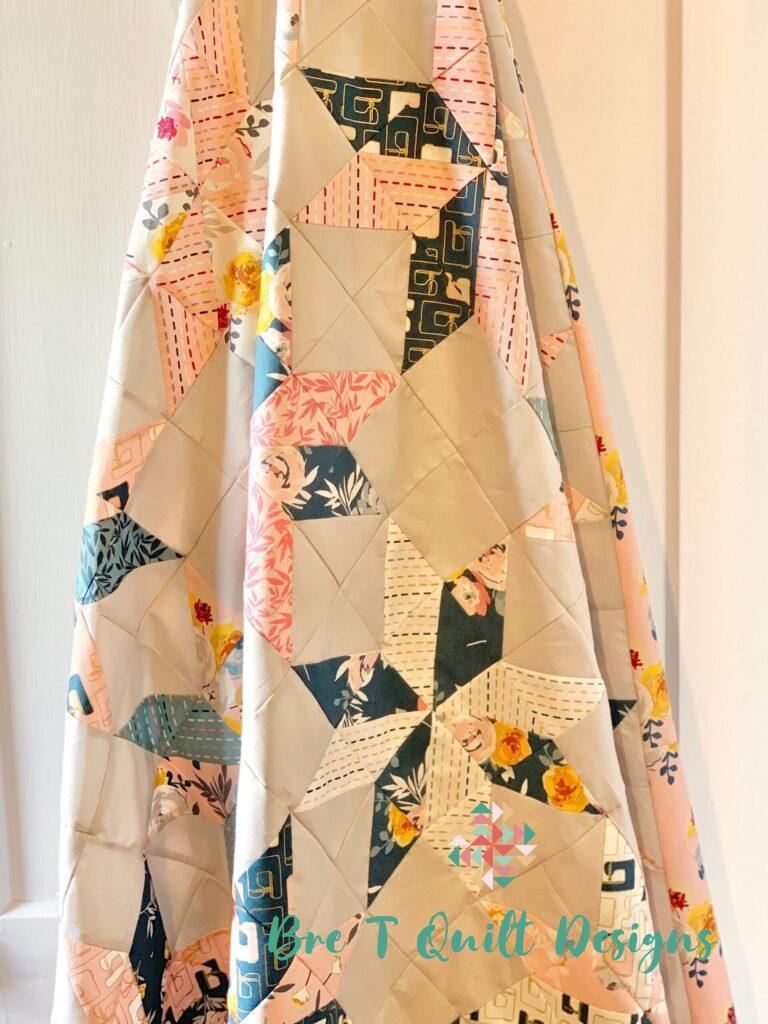 The pattern is only a few dollars depending on whether you prefer paper or PDF format and Jenny even provides a free video tutorial! I highly recommend this pattern for beginning quilters.
I have a serious thing for stars and this quilt is no exception. I usually go for a good sawtooth star but I love that this particular star has a more traditional look using half square triangles instead of flying geese.
My good friend @kellyannquilts did the custom quilting on this one and it is just gorgeous. Her geometric designs are spot on!
I finished this up just as the blossoms on our peach trees were blooming. Isn't it gorgeous! I'm in love with the pink main print bordering the quilt.
Quilt Finished: 4/22/2020
Quilt Pattern: Lemon Stars by Missouri Star Quilt Co.
Fabric: Blooms and Bobbins by Melissa Mora
Quilted By: @Kellyannquilts