I made up our very first picnic quilt when I first started on my quilting journey, because doesn't every family need a good quilt you're not afraid to get a little dirty?
I used my two favorite blocks, sawtooth stars and nine-patch blocks. We keep it in the car and any time we are doing an activity with the kids that requires sitting on the grass I pull out this quilt and the kids love pushing their cars across it, eating a quick snack, or taking a rest on it. It has seen parades, 4-h meetings, sports games, and more! It is my most used and well-loved quilt!
That is why I am so excited to make it available to you, I hope your family loves its new picnic quilt just as much as mine!
Pattern
The Picnic Quilt is the perfect stash-busting pattern! It takes 21 fat quarters and 1.5 yds of a coordinating solid. The great thing is you can easily make a scrappy pull from your fabric stash and it will look great in this pattern!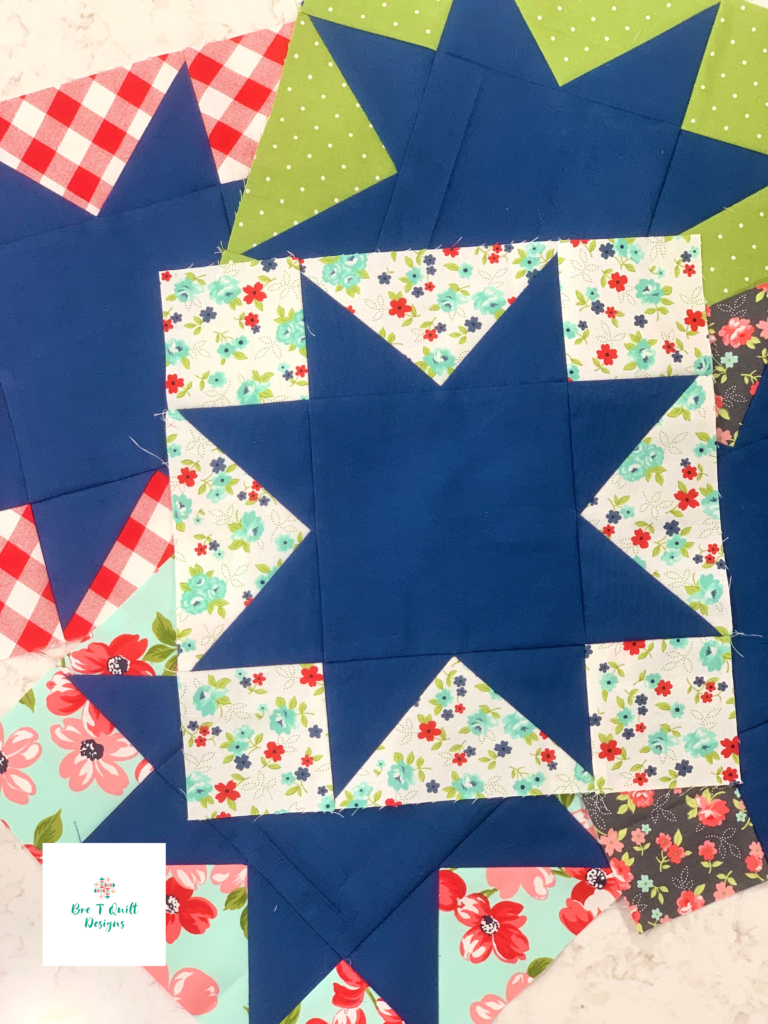 This is a great pattern for beginning quilters. It is easy to follow along and teaches you the foundations for these two simple blocks, that make a stunning effect. It's also great for more advanced quilters looking for a quick project that works through their stash! I know I am always on the hunt for a great stash-busting project!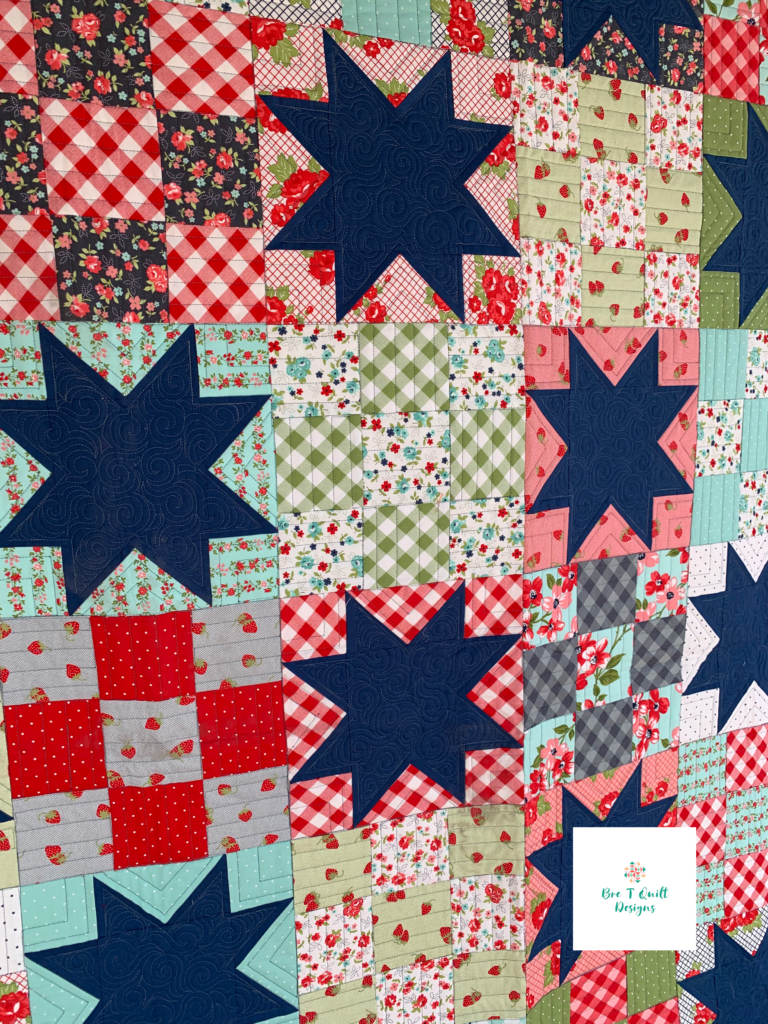 The Picnic Quilt Fabric Pull
For this version, I used Bonnie & Camille's line, Sunday Stroll. It is such a happy line and gave me all of the summer feels. I knew it would be perfect for this quilt pattern. I just love the little strawberry and gingham prints! This line is distributed by Moda fabrics.
No Scrap Left Behind
As I mentioned, lately I have been on a stash-busting mission! A lot of my new patterns such as Rough Cut Diamonds & Clover Fields are really versatile in that they work with many different types of precuts. The picnic quilt isn't as versatile for your precut stash however it does have a great thing going for it!
In the spirit of no scrap left behind The Picnic Quilt pattern also includes a bonus crib-sized pattern using every bit of the remaining scraps! That means two great patterns for the price of one! Isn't it adorable!
Quilting
This quilt was sent off to my favorite longarmer (is that a word?) @kellyannquilts. She does the best custom work and has a crazy fast turnaround time. She swirled the stars and straight-stitched the nine patches and it looks fantastic!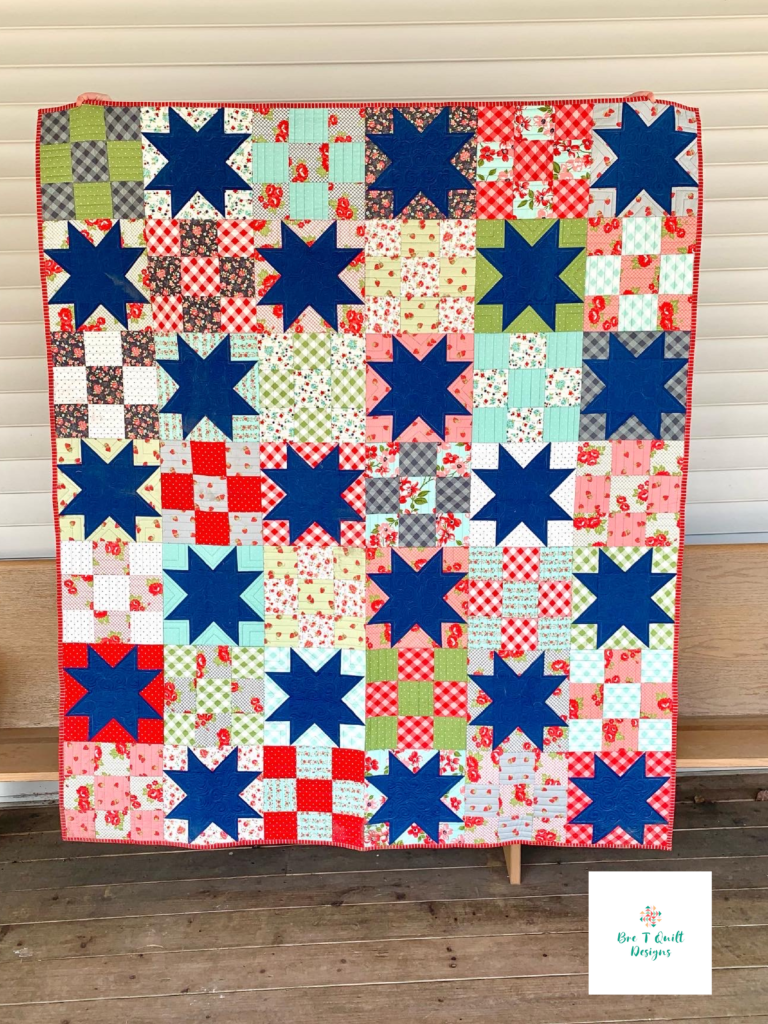 The Picnic Quilt
Summer is fast approaching and everyone needs a good picnic quilt!
It is available now over in my pattern shop!
Check out these other versions