This lovely pattern hits all of the marks. It is written to work with most precuts, it is perfect for beginning quilters or those looking for a quick project, and it's gorgeous! It is my favorite jelly roll quilt pattern! If you've been looking for an awesome pattern to help you work through your fabric stash, I've got you covered!
Fabric
The Clover Fields quilt pattern is written for use with fat quarters, jelly rolls, layer cakes, and even scraps!
This particular version is made with a Prairie Sisters jelly roll by Poppie Cotton and Riley White solid by Riley Blake.
Dimensions
This jelly roll quilt pattern finishes out at 57″ x 71″. It is a great throw-sized quilt. With a bit of minky backing this pattern makes the perfect couch throw!
The pattern is so fast to make. It could easily be a weekend project, perfect to make when you need something finished quickly, or a project for your next quilt retreat.
It is one of those patterns you'll find yourself making again and again! I know I have, I'm up to FIVE versions of this quilt!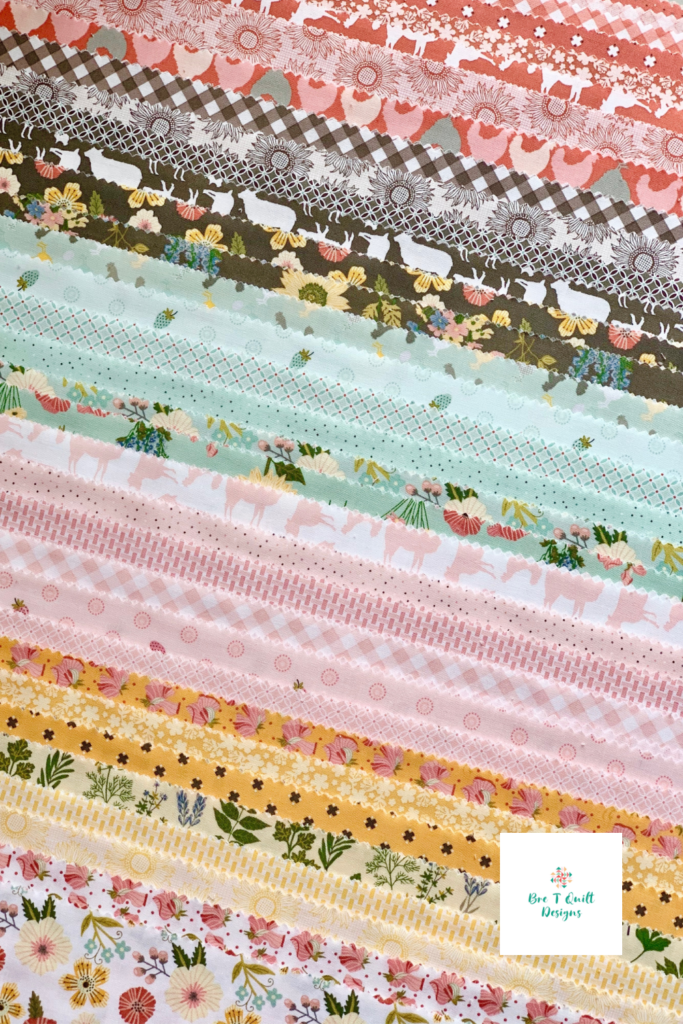 Quilt Backing
For this quilt, I chose to use Joanns super snuggle flannel for the backing. It is one of my go-to quilt backings! It is so warm and cozy!
I love using flannel as backing. I prefer my quilts soft and cozy and I found the kids tend to use them more when they have a soft backing.
The only special thing I do when I use a flannel backing is prewashing it. This is the only quilting fabric I prewash. Flannel tends to have a lot of shrinkages so prewashing your flannel fabric before using it as the backing is a great insurance policy that your quilt will last a lifetime.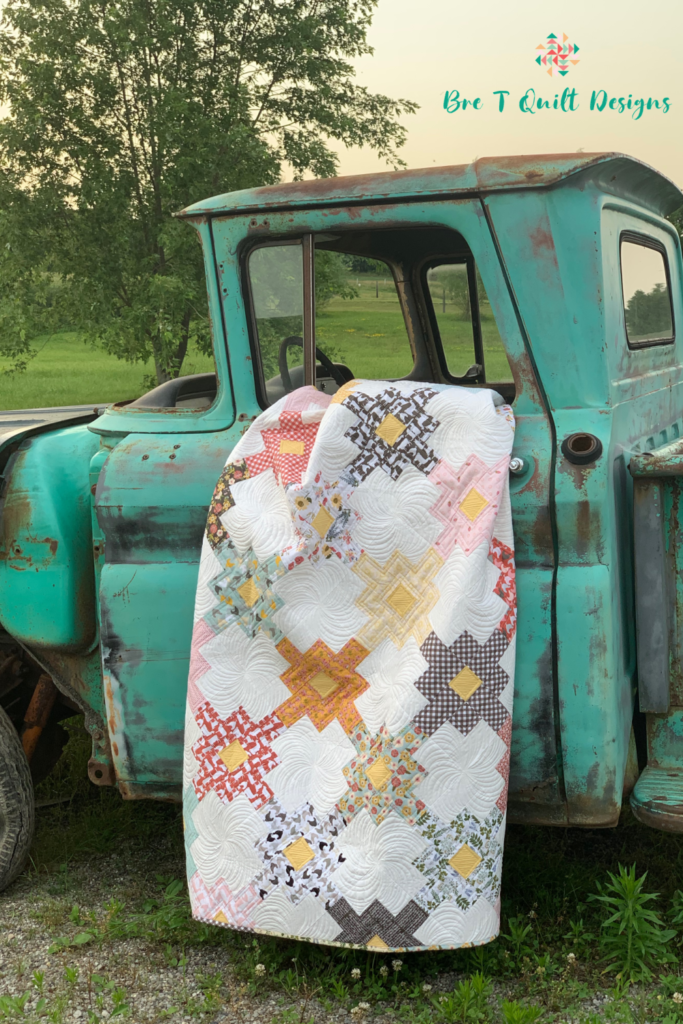 THE CLOVER FIELDS QUILT PATTERN IS NOW AVAILABLE!
Head over to the shop to grab your own jelly roll quilt pattern!
Keep In Touch!
You can do this by signing up for my newsletter, or following me on Instagram or Facebook.
Be sure to check out some of my other quilt patterns!
Rough Cut Diamonds Quilt Pattern