Introducing Rough Cut Diamonds Quilt Pattern- Jelly Roll Quilt Pattern
I am so excited to share it with you all. The Rough Cut Diamonds quilt pattern is the perfect jelly roll quilt pattern. It is so versatile If you've got precuts you have been wanting to use this is the pattern for you! This pattern is written for you to use yardage, fat quarters, layer cakes, jelly rolls, and even your scraps!
How awesome is that!?!?
This particular version was made with a Flowers For Freya jelly roll. It is the perfect jelly roll quilt pattern!
If your jelly roll contains two of each patterned strip you can make each diamond a solid of that print. But if there is just one, it gives you the perfect scrappy vibe like this one!
Click the image's below to head over to my pattern shop!
Your finished quilt will measure 65″x65″ making it the perfect throw-sized quilt.
This pattern comes together so quickly. I'm talking, I've thrown one of these together in a weekend fast!
It is also addicting! Once you've made one, you can't help but make another because it goes well with any fabric and is so fast to piece.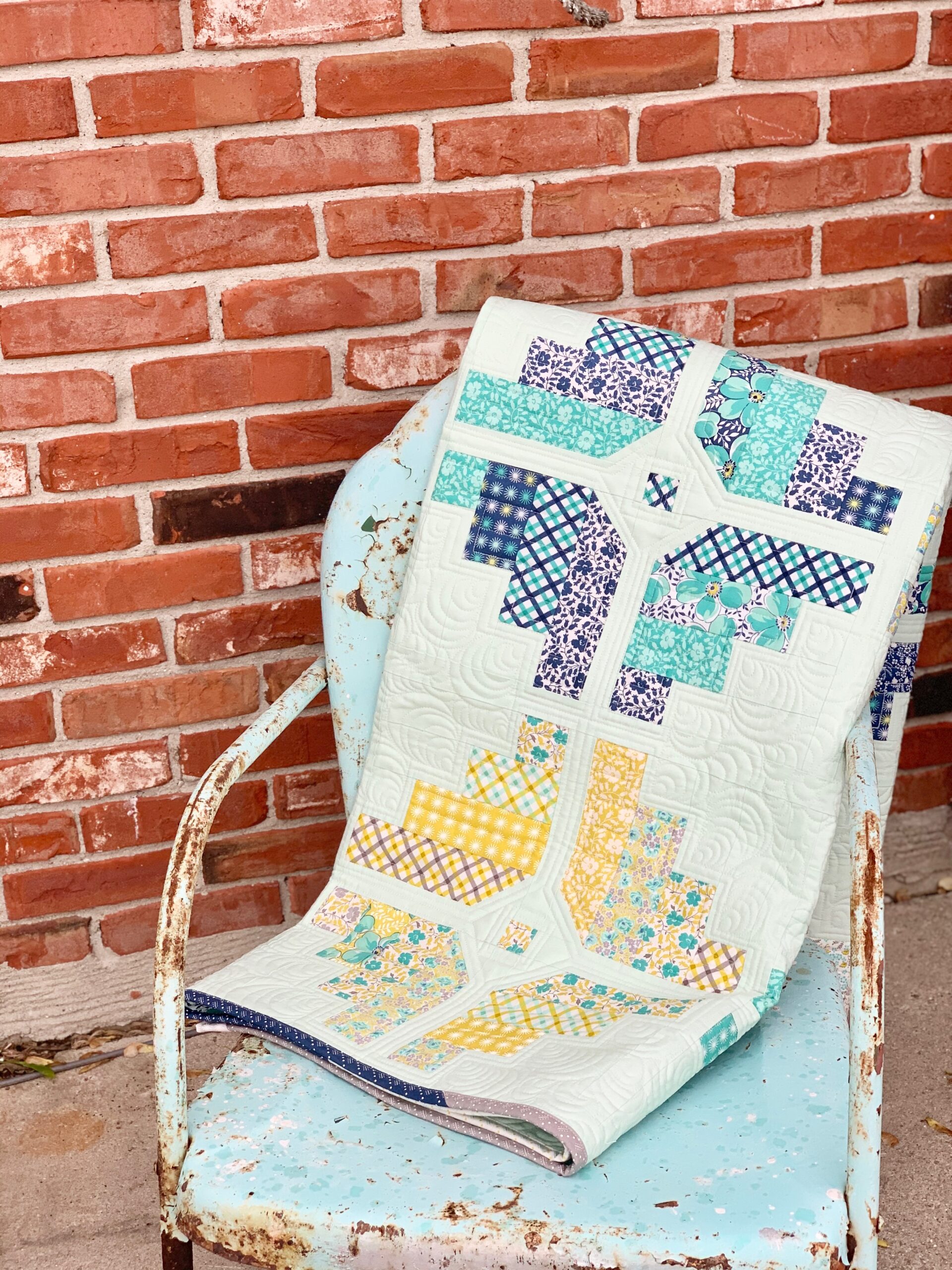 Fabric
Jelly Roll: Flowers for Freya By Linzee Kull McCray for Moda Fabrics
Background Fabric: Moda Solid "Breeze"
Binding
There are 8 leftover jelly rolls when you finish this pattern which leaves you with the perfect amount to make scrappy binding! My favorite!
I just each jelly roll in half just to really scrap it up and then sewed them back together before making my binding. I love how no waste this pattern really is. My goal is to empty my scrap bins, not to fill them up and this jelly roll quilt pattern hits the nail right on the head.
Be sure to tag me on Instagram @bretquiltdesigns
Check out the hashtag #roughcutdiamondsquilt or #roughcutdiamondsqal
to get inspiration or join the private Facebook group!