Today I'm introducing you to one of my all-time favorite quilts! Say hello to this scrappy quilt pattern, Country Churn, in Poppie Cotton's newest line Chick-A-Doodle Doo.
Poppie Cotton recently reached out to me and asked if I wanted to join their fabric tours. Ya'll I was so stinking excited! If you've seen my Clover Fields quilt in Poppie Cotton Prairie Sisters, you know I adore their fabric and it makes the loveliest quilts!
I did the biggest happy dance when this fabric arrived in my mailbox. At first, I wasn't sure what I was going to make with it, but looking through the fabric, sometimes it just speaks to you. Do you know what I mean?
I knew this fabric was destined to be a Country Churn quilt.
Country Churn was the very first pattern I wrote. I was so excited to design my first pattern. Over a year ago I quickly wrote it all out, made up a quilt, listed it in my newly made shop, and announced it to the world.
Guess what? Crickets. .
At the time it felt a bit discouraging but, I am so happy to tell you all that I am so thankful no one bought that pattern. haha!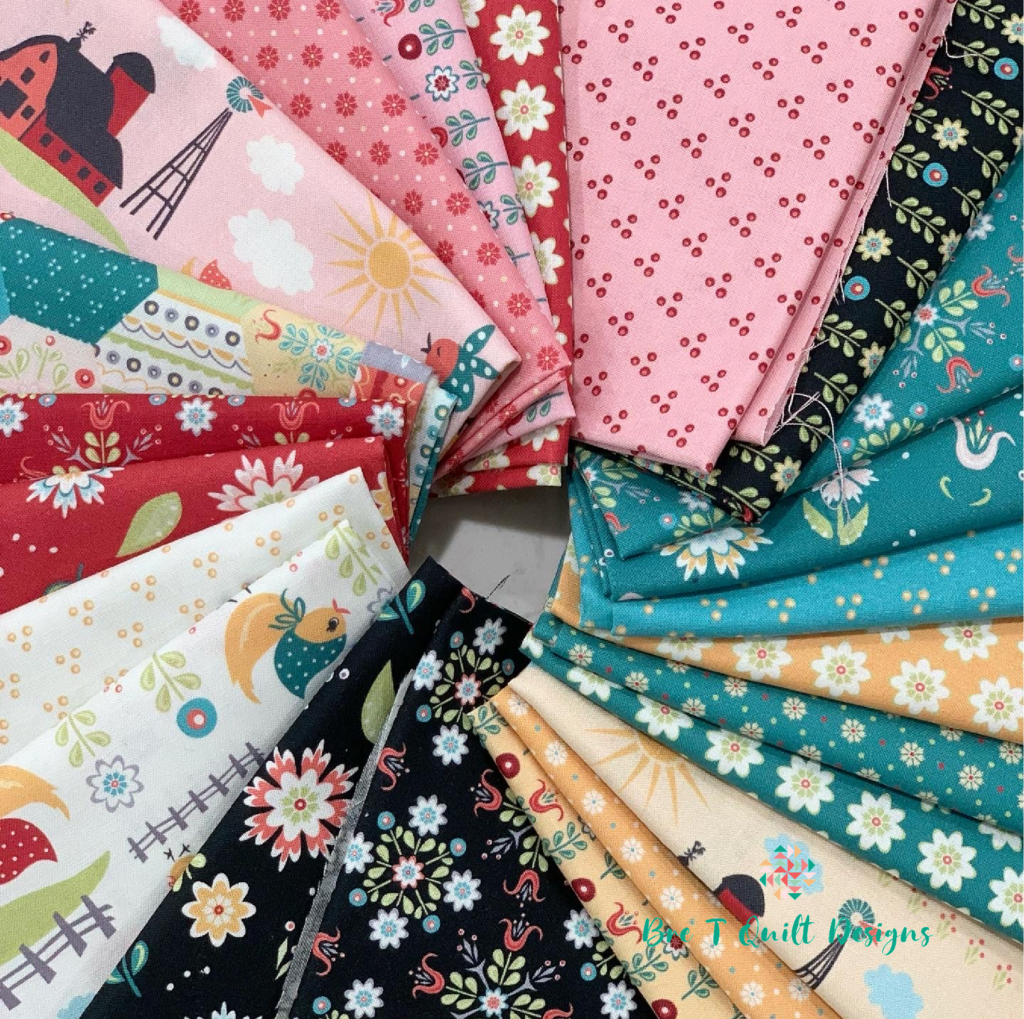 As I started cutting fabric, I had to stop more times than I would have liked to figure out what the heck I was talking about.
At one point I even complained to my husband about how awful "this person" wrote the pattern I was working on!
It was me, obviously, I was that awful pattern writer. (I promise I am much improved!)
I started making notes, deleted the pattern from my website, and decided this pattern deserved a re-release!
Don't you just adore the churn dash blocks in this quilt? I usually despise tiny little blocks, but these tiny churn dashes are my absolute favorite!
With a lot of notes, and reworking the quilt math, the blocks quickly turned into a finished top.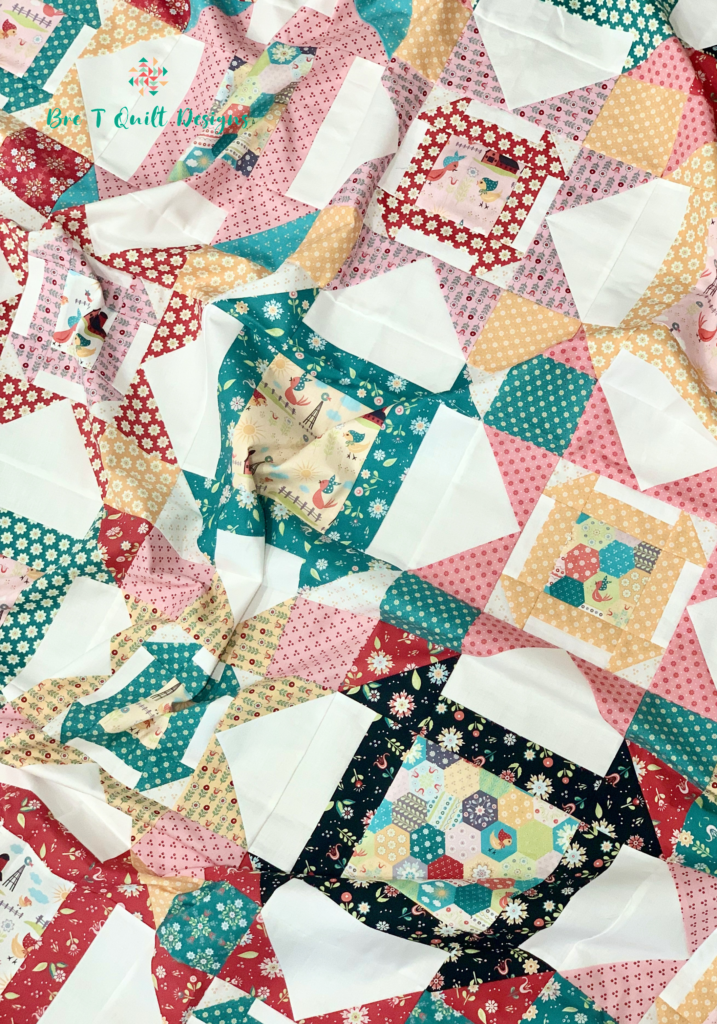 Before I knew it I had a finished quilt and a brand new quilt pattern ready to make its way back into the world.
And I of course fell deeper in love with this adorable Poppie Cotton Chick-A-Doodle Doo fabric. I mean come on, chicks with little bandanas? How can you not love it!
The colors in the line are all so different but play together so well, they were absolutely perfect for a scrappy quilt pattern.
My favorite quilter, @kellyannquilts did the gorgeous custom quilting. Here is a picture of it posed in front of her adorable duck houses.
If you want to make your very own version of this quilt using Poppie Cotton fabric, JK Quilts is selling quilt kits for this exact quilt!
Or if you are just looking for the pattern you can pick it up in my pattern shop!
The pattern is written for 60″ x 60″ throw size and can be made using fat quarters, fat eighths, yardage, or even scraps! Go grab your copy today!