Who doesn't love a good Christmas quilt?  When Ellis & Higgs announced a quilt along with the release of their new Bright Stars Quilt Pattern, I was quick to jump on board and knew just the fabric to use! I had just received a fat quarter bundle of Corey Yoder's Holliberry Christmas fabric. It was perfect!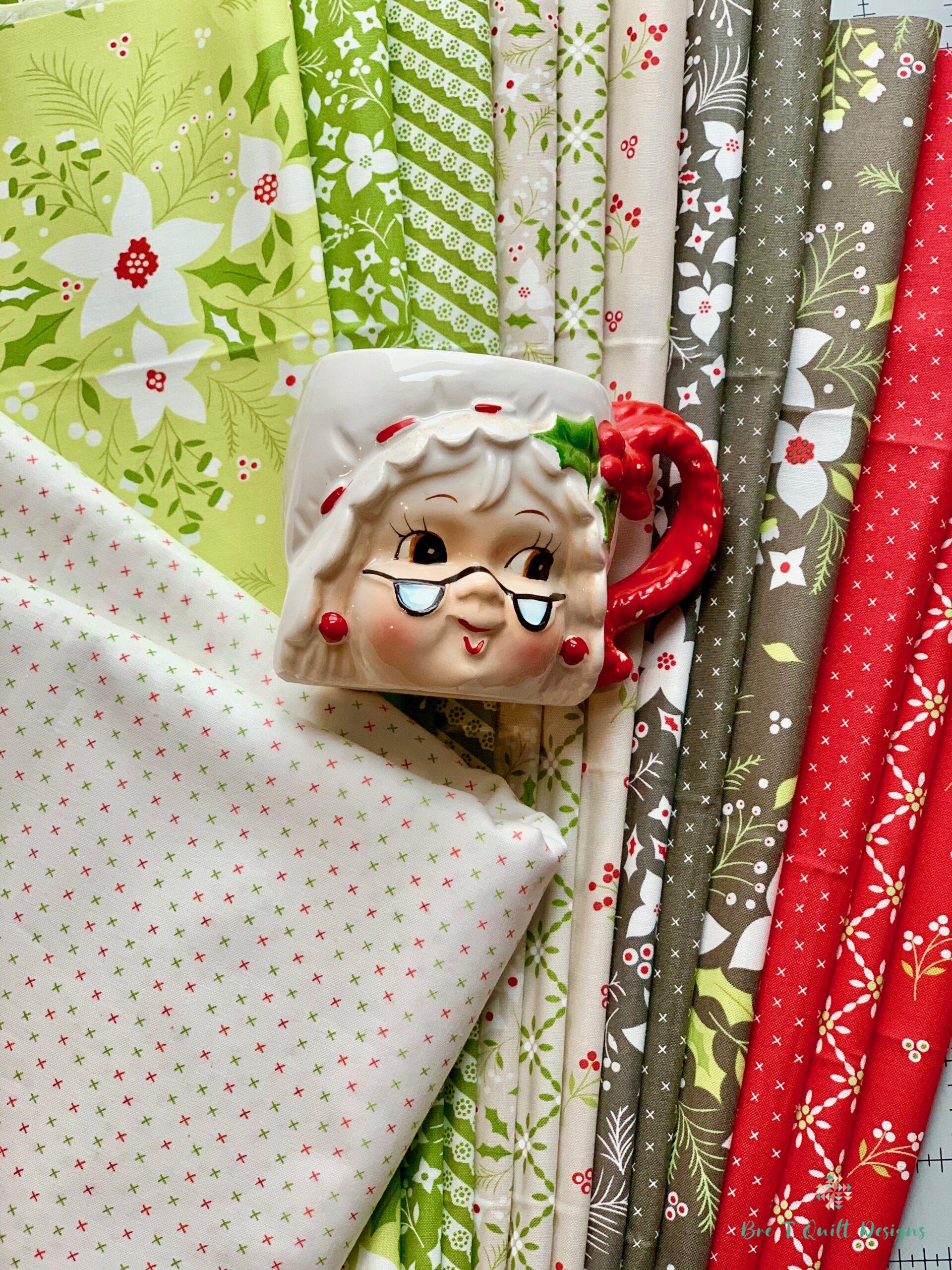 Fabric Pull
Isn't the fabric just lovely?! I picked out 12 lovely fat quarters from my bundle, the rest were set aside to play with next Christmas. And as for Mrs. Clause, she forever has my heart.
This pattern was on the harder side.  And to make it more difficult on myself I inverted the background and main colors, so I had to pay close attention to keep that straight. I would be lying if I didn't admit that I messed one block completely up and decided to change the layout instead of remaking the block. Oops.  Regardless isn't it a beautiful block?? I found it was well worth the effort put into it.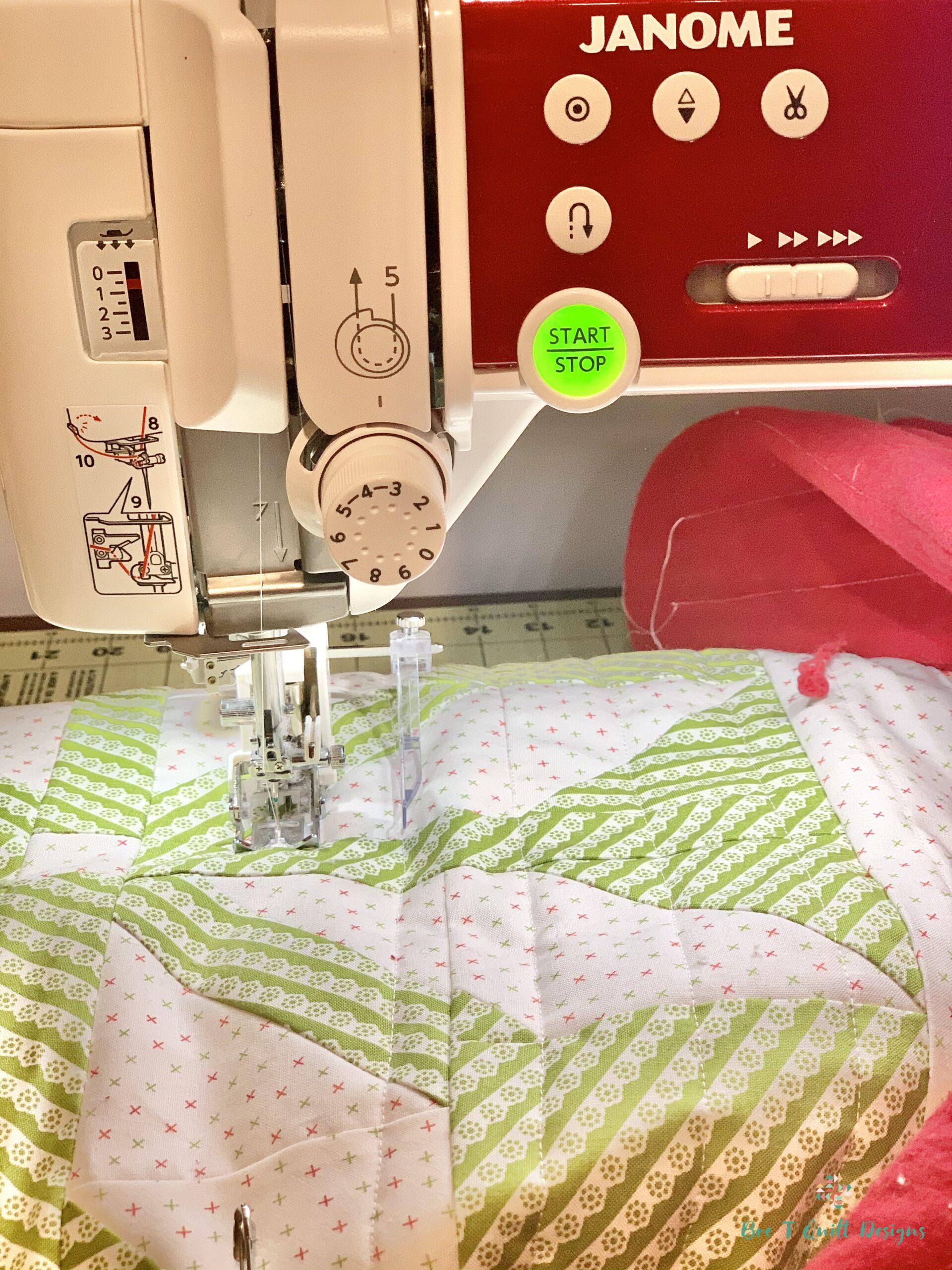 Machine Quilting
I made a smaller quilt since I left out a few blocks and worked up the courage to quilt this one myself.  I backed it in a red cozy flannel and used my machine to straight line quilt it. It turned out quite lovely. The pattern is so beautiful it really didn't require any intricate quilting.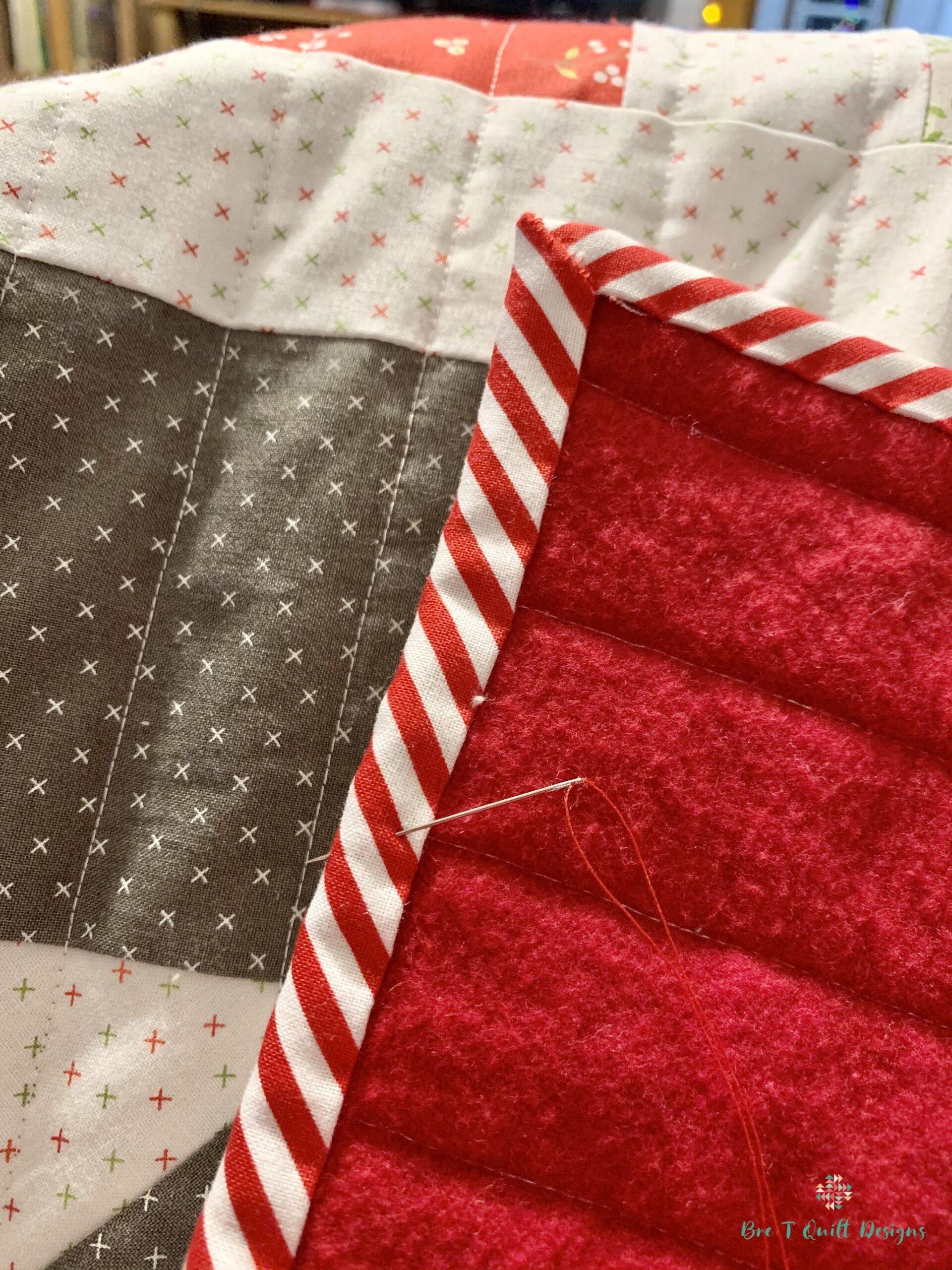 Binding
I picked up some red striped binding from Kay Marie Quilt Co.  Isn't it just perfect.  I swear you can't go wrong with a good striped binding. Stripes are one of my go to binding fabrics, and hand stitching it down is really the icing on the cake.
We have had so much snow this winter.  Way beyond our usually snow amounts and I just couldn't help but go out and take this perfect picture in the snow.
Quilt Finished: 12/21/2020
Pattern: Bright Stars by Ellis & Higgs
Fabric: Holliberry by Corey Yoder
Quilted By: Me!